'Phoenix' Trailer: One Of The Year's Best-Reviewed Films Expands To More Cities Soon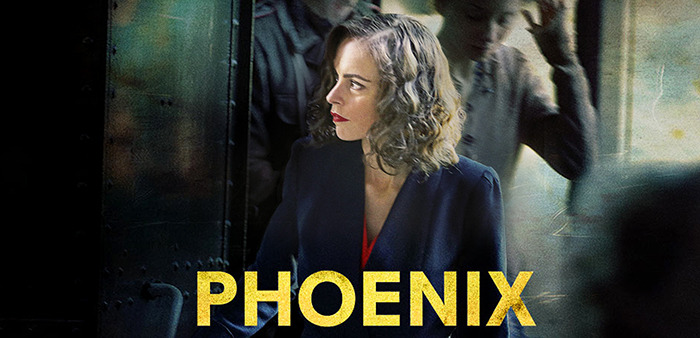 The film Phoenix, a post-WWII thriller set in Berlin immediately after the war, has played festivals and is currently playing only New York City in the US. Even so, it should be it a film everyone knows about and is ready to see when the opportunity arises, as suggested by its standing at 98% on Rotten Tomatoes with more than 40 reviews. The film will hit LA on July 31, with more cities to come afterward.
No surprise that director Christian Petzold's new film is terrific, as he's been building his skills for years (check out Barbara on Netflix) but this looks like one you won't want to sleep on. We ran a Phoenix trailer last fall when the film was at the Toronto International Film Festival, but here's the latest one to remind us all that this one is now rolling out slowly.
Trailer via Sundance Selects. Phoenix is in theaters in New York City now, and will open in LA on July 31.
Berlin, 1945: Nelly (Nina Hoss), a German-Jewish, ex-nightclub singer, has survived a concentration camp. But, like her country, she is scarred, her face disfigured by a bullet wound. After undergoing reconstructive surgery, Nelly emerges with a new face, one similar but different enough that her former husband, Johnny (Ronald Zehrfeld, BARBARA), doesn't recognize her. Rather than reveal herself, Nelly walks into a dangerous game of duplicity and disguise as she tries to figure out if the man she loves may have been the one who betrayed her to the Nazis.
Co-written by Petzold and the late Harun Farocki and featuring two powerhouse performances in the lead roles, PHOENIX was a favorite at the 2014 Toronto Film Festival, where it was voted Best Narrative Feature in Indiewire's Critics' Poll.