Billy Bob Thornton Leads David E. Kelley Amazon Series 'The Trial'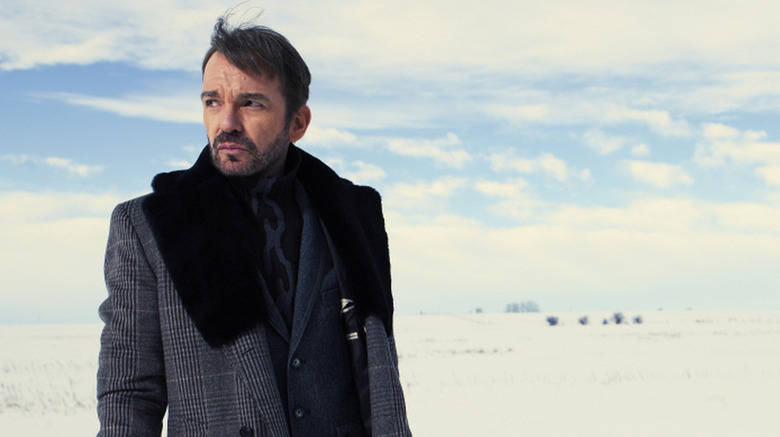 Will Billy Bob Thornton's great role on the first season of Fargo turn out to be the place where we eventually point back to a career upswing for him? The writer/director/actor has previously complained about feeling like the films he wants to make don't have a place in the current cinema landscape, but he's finding a new place on TV. Following his great work on Fargo, Thornton has been cast as the lead in The Trial, the new Amazon series from creator David E. Kelley (The Practice, Ally McBeal, Picket Fences).
Variety reports that The Trial, unlike most of Amazon's other series, is a straight-to-series order. It's Amazon's first, as the streaming service has previously shot pilots which are made available for free, with viewers encouraged to vote on ones they like best. The winners in each poll get a season order.
Kelley and Jonathan Shapiro scripted, and both are exec producers. The trade reports the setup for the series:
Billy McBride, played by Thornton, [is] a once-respectable lawyer who was ousted from the high-profile firm he co-founded. Billy now spends his days getting drunk, with the occasional case tossed his way by his ex-wife, but Billy's professional life is turned upside down when a young lawyer who has just been fired from his old firm brings him a wrongful death case that pits him against the head of his former firm.
The series has a ten-episode order, and the pilot will be directed by David Semel, who has also done work for Amazon doing the Man in the High Castle pilot. The downside here is that this role was originally offered to Kevin Costner, who considered the gig and ultimately passed.