Will Smith And Jay Z Teaming Up For Emmett Till Miniseries On HBO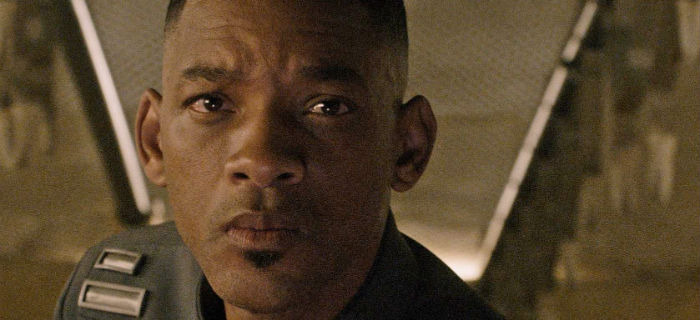 The former Fresh Prince of Bel Air is getting back into the TV biz — albeit as a producer, not a star. Will Smith and Jay Z are teaming up to executive produce an untitled HBO miniseries about Emmett Till, the young black victim of one of the most notorious hate crimes in American history. Get all the details about the Will Smith Emmett Till project after the jump. 
Vulture reports Jay Brown, James Lassiter, and Aaron Kaplan will executive produce the show along with Smith and Jay Z. No writers, directors, or stars are attached at this time. Described as "an immersive and in depth exploration" of Till's story, the miniseries is expected to clock in at around six hours.
In 1955, 14-year-old Emmett Till was lynched by a mob in Misssippi after allegedly flirting with a white woman. His mother insisted on an open-funeral so that the world could see what had been done to her son. Photos of his gruesomely mutilated body were published in papers across the country, drawing attention to the state of black civil rights in Mississippi.
His killers Roy Bryant and J.W. Milam were acquitted by an all-white jury, but later (under protection from double jeopardy) publicly admitted to the murder.
Till's death was one of many galvanizing events behind the civil rights movement of the '50s and '60s. The incident still resonates strongly today, as the deaths of Sandra Bland, Freddie Gray, Walter Scott, and countless others highlight continuing injustices against people of color.
At present there are two other projects in development about Emmett Till. One is a film produced by Roger Ebert's widow Chaz Ebert, based on the book Death of Innocence: The Story of the Hate Crime That Changed America. The other is a movie based on the play The Face of Emmett Till. Till has previously been the subject of PBS documentary feature and a 60 Minutes report.
Smith and Jay Z last worked together as producers on Annie, starring Jamie Foxx and Quvenzhané Wallis. Separately, Smith was last seen in Focus and is currently shooting Suicide Squad, due out next year. Jay Z had a concert special with his wife Beyoncé which aired on HBO last year.