LeBron Signs Warner Bros TV/Movie Deal Resparking 'Space Jam 2' Speculation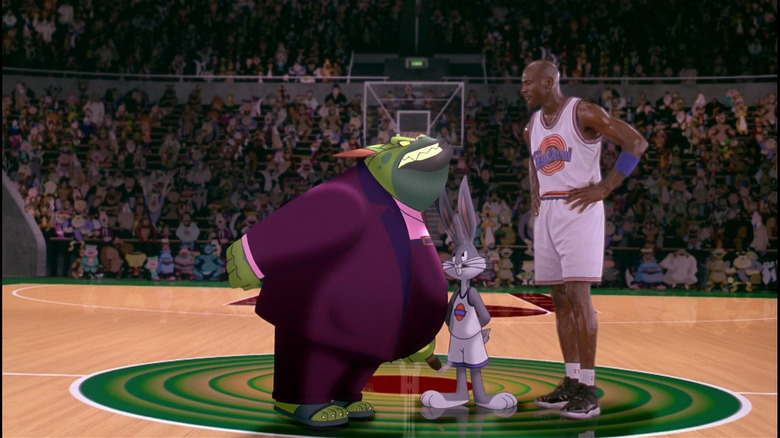 On July 22nd 2015, Warner Bros. announced LeBron James a partnership that will cover projects ranging in TV, film and original digital content, spawning further speculation that Space Jam 2 is in the works.
Update: After the jump we've included a video of Jimmy Kimmel mocking Space Jam fans who are outraged over the latest Space Jam 2 rumors
Here is the video:
My original story from July 22nd 2015 follows:
Here is a quote from the announcement:
"LeBron James has one of the most powerful, well-known brands in the world and we are excited to be in business with him and his partner, Maverick Carter, and SpringHill Entertainment," Warner Bros. CEO and Chairman Kevin Tsujihara said. "The combination of LeBron's global media presence and Warner Bros.' unmatched production and distribution expertise is a big win for fans everywhere."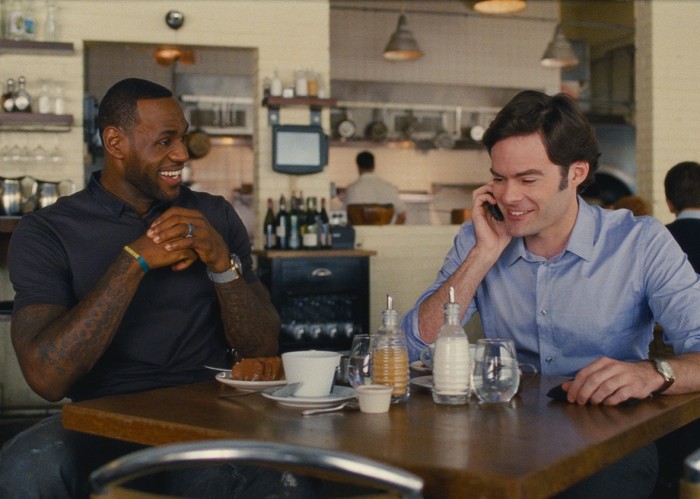 I'm not a sports fan, actually I'm probably the exact opposite (if thats possible). I also usually hate when a sports star is crammed into a movie in a cameo or small role capacity. Don't get me wrong, cameos can be fun with the right personality but most athletes tend to lack descent acting skills and comic timing. All of that said, I saw Judd Apatow's Trainwreck starring Amy Schumer and Bill Hader last week and was really impressed by basketball star LeBron James' supporting role in the film. No, he's not an amazing actor but he has a charm and charisma which allowed him to steal the screen from seasoned comic talent. Now who knows if LeBron will be good in other projects, and who knows if he has what it takes to play a character who isn't a version of himself (his range might be limited).
Now Warner Bros has not formally announced any specific projects but New York reporter Alex Weprin noticed that Warner Bros filed new trademarks for Space Jame last month. Here is the filing:
A Space Jam sequel or Space Jam reboot would be the perfect kind of project for LeBron, so it seems like no coincidence that the trademark would be filed a month before this deal was announced (remember, these ideas sometimes take months to get finalized). But this Space Jam 2 rumor isn't a new thing, in 2012 James tweeted that he wished he could star in Space Jam 2, as he loved the original:
RT @Parletoo: @KingJames do you love space Jam ?(I love that movie. Wish I could do Space Jam 2!)

— LeBron James (@KingJames) August 26, 2012
And years later, in February 2014., it was reported that the sons of legendary sportscaster Dick Ebersol had just come onboard to develop a sequel to Space Jam as a starring vehicle for James with Willie Ebersol writing the screenplay and his brother, Charlie Ebersol, producing the film. But quickly James reps denied that any project is in development.  James later commented to the Miami Sun Herald:
It's news to me. I haven't heard anything about it. Like I said, I've always loved Space Jam. It was one of my favorite movies growing up. If I have the opportunity, it will be great. But that's news to me. Obviously, I don't want to be on there with this thing on my nose. We'll see what happens.
When Space Jam producer Ivan Reitman was asked about the prospects of a new Space Jam movie in April 2014, he seemed to dismiss the idea:
 "Yeah, there had been some talk with LeBron James of doing another one, but so far that doesn't seem to be going forward," he said. "But who knows. It may be."
Of course, the rumors could have actually sparked Warner Bros to explore the possibility of a Space Jame sequel or reboot, and LeBron seems like the only obvious choice for a new film.
The first Space Jam still holds a special place in the hearts of kids who grew up with it. Michael Jordan wasn't exactly great at playing himself, but the tone of the film, the animation, action and the music – most notably R. Kelly's I Believe I Can Fly – helped send the film to well over $200 million. Whatever ends up happening, lets hope that no one updates the original Space Jam website. You can watch a trailer for the original Space Jam below: