Average US Movie Ticket Price Climbs To All-Time High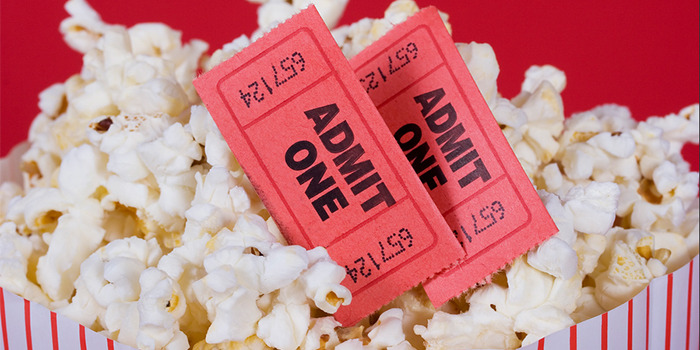 Sorry everyone, but it's that time again. The last time we had a shocked, raised-eyebrow update on the average price of movie tickets was in 2013, when the average US price climbed to a record $8.38. (Which might not really seem that bad, depending on where you live; that's just over half the price of an evening ticket at the multiplex closest to my house, to say nothing of seeing a 3D IMAX presentation.)
Now the average US movie ticket price has climbed again. The good news: it's still under nine bucks. The bad: we'll probably have to write this story again, and sooner rather than later.
THR reports the average US movie ticket price is now $8.61, which is 3.36% more than the average for this quarter last year, and quite a lot more than the $8.12 average for the first quarter of 2015, which didn't have as many 3D and event movie releases.
Prices like that, bolstered by 3D surcharges and higher IMAX prices, help set records. That's one reason Jurassic World just climbed to the #3 spot on the all-time box office earners list.
Doing a rough calculation from domestic grosses ($614m) versus average ticket price ($8.61) leads to a guesstimate of about 71.4m tickets sold in the US for Jurassic World. By contrast, the same math for Jurassic Park ($357m domestic gross against $4.14 average 1993 ticket price) leads to a guesstimate of 86.2m tickets sold for Spielberg's first film.
That's nearly a 15m difference in ticket sales, a vast discrepancy that suggests the dismal downward attendance spiral of which the entire industry is aware. If Jurassic World sold as many tickets as Jurassic Park, it would be closer to the $750m mark right now, in domestic dollars alone.
And, of course, Jurassic World likely had a significant trade in 3D and IMAX ticket sales, in which case its own individual average ticket price could be significantly higher than $8.61, meaning it put even fewer butts in seats than that basic calculation suggests.
So we trumpet box office numbers instead of ticket sales, and records are set, and everything is hunky-dory, right?
One question is: how long will this average hold? The fourth quarter of 2015 will be very busy, with new releases including the final Hunger Games movie, Pixar's second film of the year The Good Dinosaur, and that little film Star Wars: The Force Awakens. Expect to hear some new box office record reporting in December and January thanks to Star Wars; we'll see if we have to revisit the subject of the average ticket price then, too.