'One & Two' Trailer: Kiernan Shipka Teleports Into Trouble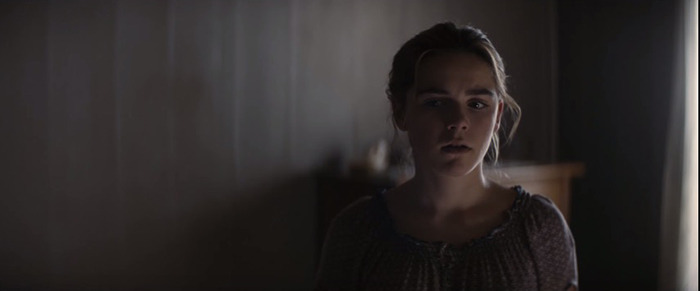 Kiernan Shipka has new powers. We all know Shipka from her role as Sally Draper on Mad Men; we watched the young actress grow up on the show along with her character. In the new film One & Two, she also plays a young woman with family troubles, but this is a very different story. The two leads, played by Shipka and Timothée Chalamet of Homeland, are trapped on their family farm by an overbearing father who is terrified of their potential. Familiar family drama, right? Kind of, because the potential in these kids manifests as supernatural powers.
Check out the One & Two trailer below, which also features Grant Bowler of Defiance, and Elizabeth Reaser, who had her own role in the final Mad Men season.
I love the setup, and the almost YA construction of the story and environment — that hint of the giant wall around the family farm is pretty foreboding. And as a metaphor for a parent's fears of their children growing up and leaving, the whole superpower thing might be a good trick. But this trailer struggles to prove that there's much life in this story, and I'm hoping that's just a result of the edit here, and not a problem in the film itself.
Trailer via IFC Midnight. One & Two opens in theaters, and on digital and VOD August 14.
Siblings Eva (Mad Men's Kiernan Shipka) and Zac (Homeland's Timothée Chalamet) live cut off from society in a remote farmhouse, their insular world bounded by an enormous wall. But as the pair begins exploring their extraordinary, potentially dangerous supernatural abilities, a mystery arises: is their father trying to keep the world out, or to keep his children in? This stunningly original science-fiction mind-bender is a surprising, thought-provoking look at the bonds that tie families together and the secrets that drive them apart. Twilight's Elizabeth Reaser co-stars.