'Star Trek Beyond' Charity Video Shows Off Props And Alien Mask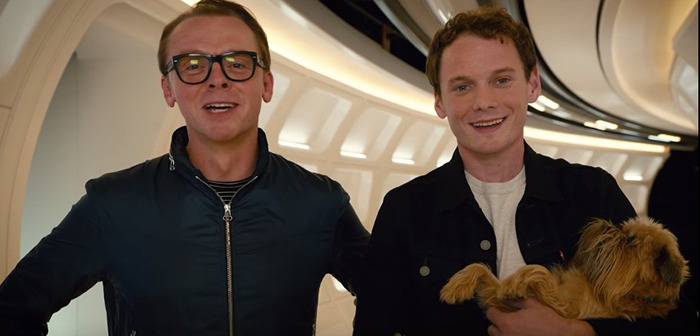 The last video promoting the fund-raising collaboration between charitable organization Omaze and the producers and cast of Star Trek Beyond featured a walkthrough of the Enterprise set and some sweet dance moves from new Trek villain actor Idris Elba.
The new charity video is short on dancing (you'll just see Elba in b-roll footage from the last video) but it does have quite a lot of entertaining patter from writer and co-star Simon Pegg and actor Anton Yelchin. Oh, and there's a little art department visit with a few props and one alien head.
Check out the new Star Trek Beyond charity video below.
This comes via Omaze, which is gathering $10 donations, with each donation also entering the donor for a chance to win a walk-on role in Star Trek Beyond.
Want still shots of the prop and effects shots? Here you go.
Simon Pegg and Doug Jung scripted Star Trek Beyond, which brings back the entire core cast: Quinto, Saldana, Chris Pine (Kirk), Karl Urban (Bones), Anton Yelchin (Chekov), John Cho (Sulu), and of course Pegg himself (Scotty). In addition, Idris Elba joins the cast as the villain (he also appears in this new video), and Sofia Boutella will appear in a mystery role.Star Trek Beyond, directed by Justin Lin, opens July 8, 2016. Next year also marks the 50th anniversary of the franchise, which began in 1966 with the original TV show.