'The X-Files' Guest Stars Include Robbie Amell And Lauren Ambrose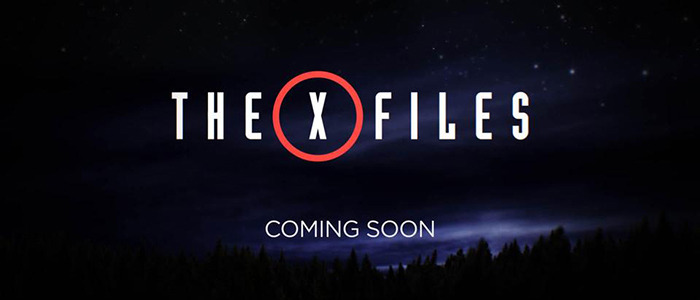 The X-Files is back in January, and in addition to returning stars David Duchovny and Gillian Anderson, there are some new faces on the show. Among other additions, we now know that Robbie Amell (The Flash) and Lauren Ambrose (Six Feet Under) are suiting up as FBI agents for at least one episode of the six-episode event series. TV Line has the report, with these character details:
Robbie Amell will play smart and smooth Agent Miller
Lauren Ambrose will portray the equally sharp and confident XAgent Einstein.
There are varying accounts of how much we can expect to see of each actor, with some reports saying they may be regulars, and another saying they'll be in one episode as a pair, and yet more claiming they'll each be in an episode. In other words, they're in the show, and that's all we know. perhaps one of the mysteries tackled by Duchovny's Fox Mulder character will be finding out precisely how many episodes these two are really in. Shouldn't be too hard.
The revived series will also feature Mitch Pileggi as Walter Skinner and Joel McHale as a conservative internet news anchor in the new episodes. Reportedly, William B. Davis will return as the Cigarette-Smoking Man.
Here's the most recent teaser for the new episodes. The X-Files returns to television on January 24, 2016.
Thirteen years after the original series run, the next mind-bending chapter of THE X-FILES will be a thrilling, six-episode event series helmed by creator/executive producer Chris Carter, with stars David Duchovny and Gillian Anderson re-inhabiting their roles as iconic FBI Agents FOX MULDER and DANA SCULLY. This marks the momentous return of the Emmy- and Golden Globe Award-winning pop culture phenomenon, which remains one of the longest-running sci-fi series in network television history. Production on THE X-FILES event series is set to begin in summer 2015.
THE X-FILES originally premiered in September 1993. Over the course of its nine-season run, the influential series went from breakout sci-fi favorite to massive global hit, and became one of the most successful television dramas of all time. The show, which earned 16 Emmy Awards, five Golden Globes and a Peabody Award, follows FBI special agents Scully (Anderson) and Mulder (Duchovny), as they investigate unexplained cases – "X-Files" – for which the only answers involve paranormal phenomena.