'The Flash' Season 2: Barry Allen's Costume Gets A Comic Book-Y Upgrade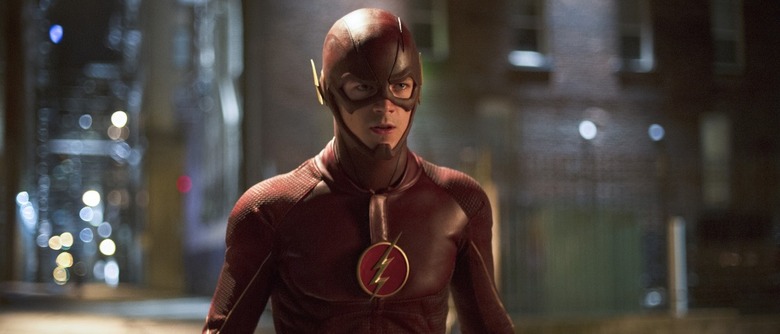 Change is coming to Central City. Barry Allen (Grant Gustin) is getting a new costume for The Flash Season 2, as revealed today by The CW. Well, new-ish — the most notable thing about the new costume is the way it alludes to ancient history. Check out The Flash Season 2 suit after the jump. 
Here's The Flash Season 2 suit.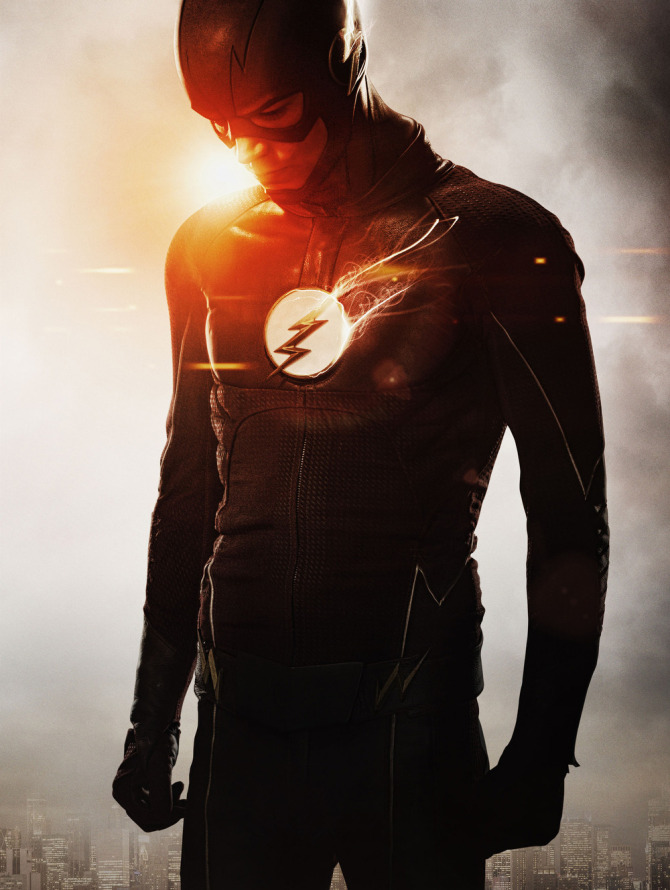 The key difference here is the chest logo. The old uniform had a gold lightning bolt against a red background, as you can see in the header image. The new one has a gold lightning bolt against a white background. The Season 2 outfit is closer to the character's signature look in the comics, going all the way back to his debut in 1956.
The new uniform was actually first teased in "Tricksters," the 17th episode of the first season of The Flash. When the Flash battles Reverse-Flash, the logo on his chest has the white background. At WonderCon earlier this year, executive producer Andrew Kreisberg said it was his favorite Easter egg that not enough people noticed.
The updated logo suggests The Flash will be leaning heavily on its comic book origins in Season 2. And indeed, the producers have teased some major elements from the comics that'll come into play next season. Among other things, Kreisberg has said they'll be tackling a "fairly big" storyline from the books, and original Flash Jay Garrick is set to appear (played by Teddy Sears).
Costume designer Maya Mani created the new Flash suit, as well as the new Green Arrow uniform that was unveiled at Comic-Con this year. If you're a devoted DC TV viewer, you'll be seeing even more of her handiwork in the upcoming season — she's also behind the costumes for the upcoming spinoff Legends of Tomorrow.
The Flash Season 2 premieres October 6 on The CW.