Disney Developing 'Sword In The Stone' Live-Action Movie With 'Game Of Thrones' Writer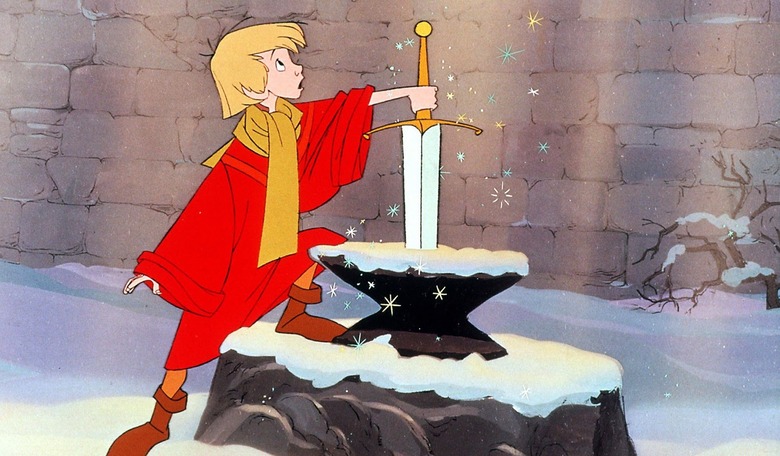 That helpful guide to Disney's animated remakes, spin-offs and sequels we reblogged over this weekend is already outdated. Walt Disney Pictures is developing a live-action feature film remake of their 1963 animated fantasy film Sword in the Stone with Game of Thrones writer/producer Brian Cogman working on the screenplay.
Sword in the Stone will be produced by former Disney development executive Brigham Taylor (Tron Legacy, The Sorcerer's Apprentice, Tomorrowland), who has more recently moved on to producing upcoming Disney features like Jon Favreau's The Jungle Book and Guerillmo Del Toro's The Haunted Mansion. The Hollywood Reporter broke the news, but there aren't many more details to share at this time.
Brian Cogman's work on Game of Thrones has earned him four WGA Award nominations. Cogman's episodes of Thrones are revered. He wrote the episode "The Laws of Gods and Men" which ended with that stellar Tyrion Lannaster speech. /Film even interviewed him about it and you can listen to that here. He is also currently developing an adaptation of the fantasy card game Magic: The Gathering for Fox.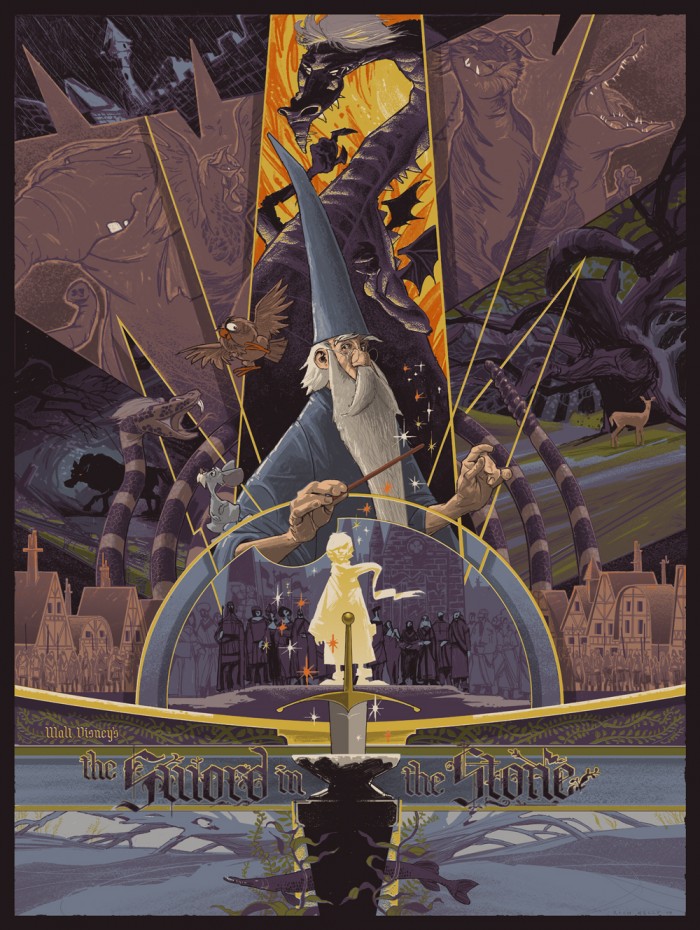 The core of the story is about a wizard named Merlin who teaches a young boy who is destined to be King Arthur. The setting is the dark ages, after the King of England died leaving no heir to the royal throne. A sword appears inside an anvil bearing an inscription proclaiming that whoever removes it will be the new king. As a kid, I was taken by the film's characters and imagery but not so much the fantasy story at its foundation.
The 1963 animated classic The Sword in the Stone is loosely based on the T.H. White's 1938 novel of the same name which later became part of the Arthurian fantasy series The Once & Future King. The movie is the 18th film in the Walt Disney Animated Classics series, released on December 25th, 1963. It was the final Disney animated film released before Walt Disney's death. The movie is also notable for having songs written and composed by the Sherman Brothers, who of course wrote music for other Disney classics like Mary Poppins and The Jungle Book.
The Sword in the Stone was a financial success at the box office, grossing $22,182,353 to become the sixth highest grossing film of 1963. The film received mixed reviews from critics, who were not taken with the over-stuffed comedy and the story's "thin narrative". The film received an Academy Award nomination for Best Score—Adaptation or Treatment in 1963, but lost against Irma La Douce. The American Film Institute later nominated The Sword in the Stone for its Top 10 Animated Films list.
Here is an old trailer for Disney's The Sword in the Stone:
And just for fun, here is a modernized Inception-styled trailer for The Sword in the Stone: