Star Wars Bits: Force Friday, Amy Schumer, Force Awakens Concept Art, Battlefront And More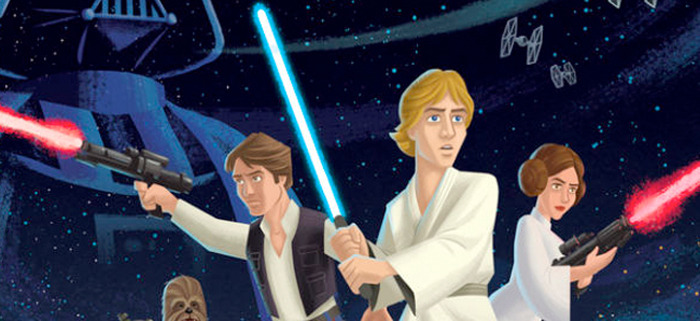 With your wisdom, I'm sure that we can work out an arrangement which will be mutually beneficial and enable us to avoid any unpleasant confrontation. As a token of my goodwill, I present to you a gift: these Star Wars Bits. This edition of news from a galaxy far, far away includes:
Target confirming participation in Force Friday
Lucasfilm & Mark Hamill's reaction to Amy Schumer's racy photoshoot
Star Wars Commander mobile game update
The Force Awakens box office prediction
Details learned from Star Wars: Aftermath excerpt
Oscar Isaac chats The Force Awakens at Comic-Con
The Force Awakens theories based on sizzle reel
Kanan: The Last Padawan issue #4 sneak preview
Zachary Levi plays Star Wars Battlefront at Comic-Con
Star Wars gets the Little Golden Books treatment
Header image: Cover of Little Golden Books adaptation of Star Wars (see more below)

JediNews noticed that Target is promoting their participation in Force Friday on September 4th. They join the ranks of Toys R Us and Wal-Mart, who will have special promotions, including many stores open at midnight to sell toys from Star Wars: The Force Awakens. There will likely be much more news about Force Friday as the date gets closer.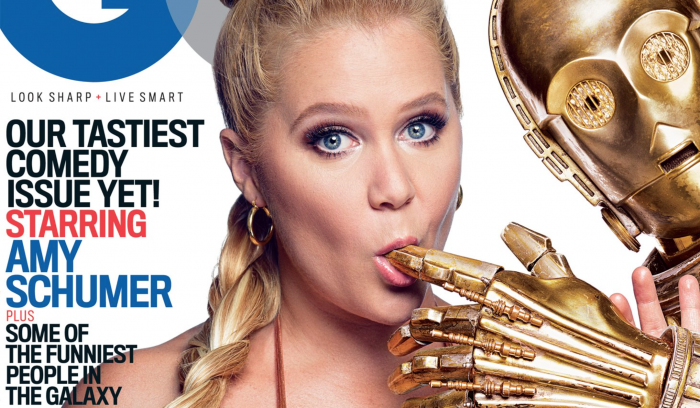 After Amy Schumer appeared in a racy photoshoot in GQ featuring some characters from Star Wars, Lucasfilm and Disney made sure to distance themselves from the controversy and revealed that they did not approve the photoshoot, nor do they condone the inappropriate use of the characters. They made sure to say this several times to upset fans on Twitter:
@RogueKnite Lucasfilm & Disney did not approve, participate in or condone the inappropriate use of our characters in this manner.

— Star Wars (@starwars) July 16, 2015
Meanwhile, Mark Hamill didn't seem upset with the photoshoot:
Got excited when I saw @amyschumer @GQMagazine pics & thought she was just cast in Ep 8! We should be so lucky.

— Mark Hamill (@MarkHamill) July 18, 2015
But if you're not offended by Amy Schumer's antics, then check this NSFW video out: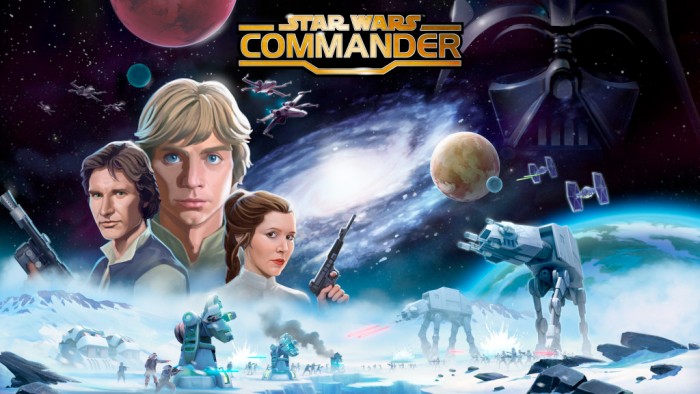 If you're a fan of the mobile game Star Wars Commander, a few days ago a new update called Worlds in Conflict went live for iOS, Android, and Windows, allowing you to visit new worlds in the game that you couldn't before, such as Dandoran Er'Kit, Yavin 4 and Hoth. For more details on what else comes in the update, check out StarWars.com's announcement over here.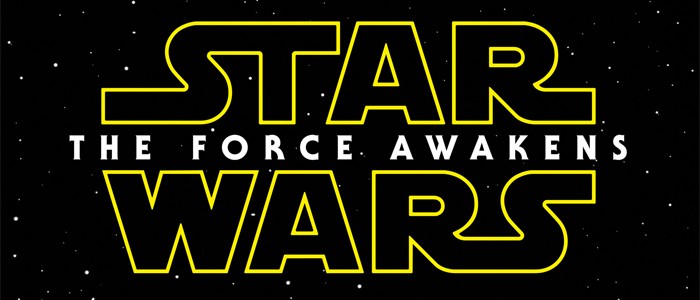 Jurassic World has been storming the box office all summer, likely making it the biggest movie of the year so far. But many Star Wars fans think it's only temporary until Star Wars: The Force Awakens hits theaters in December.
Now one fan has done some math to figure out how much Episode VII could make at the box office if it sells as many tickets as The Phantom Menace did in 1999. No surprise, it's a big number. Find out how much The Force Awakens could make in the original Reddit post.
-
-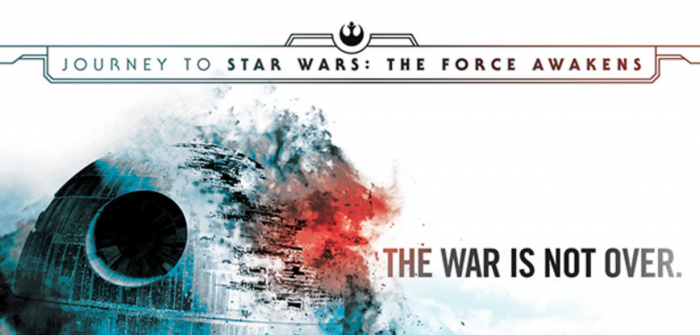 As we're eagerly awaiting the first books that fill the gap between Return of the Jedi and The Force Awakens, an excerpt from the forthcoming novel Star Wars: Aftermath has revealed some interesting details and MakingStarWars.net runs through 10 things they learned from the excerpt. Get the details over here.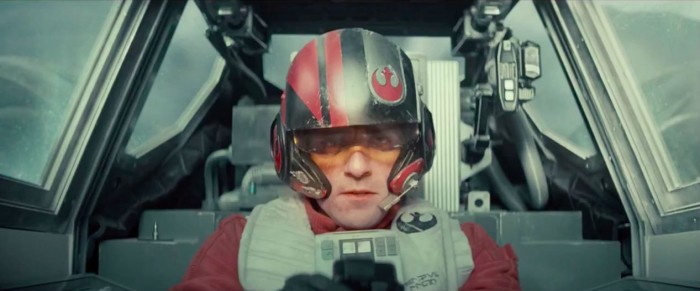 Oscar Isaac had a brief chat with MTV about The Force Awakens at Comic-Con, where he revealed that Harrison Ford's involvement with the panel was a surprise to his co-stars as well. Check it out: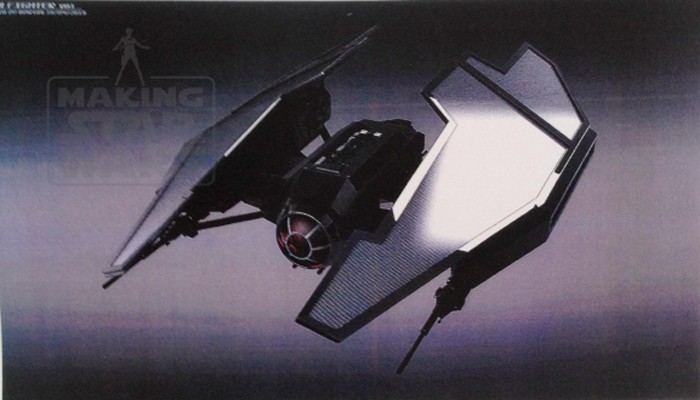 A few new pieces of concept art from Star Wars: The Force Awakens have surfaced online, though they seem to be of designs of BB-8 and a TIE Starfighter that didn't make it into the film. See more of the concept art at TheForce.net and MakingStarWars.net.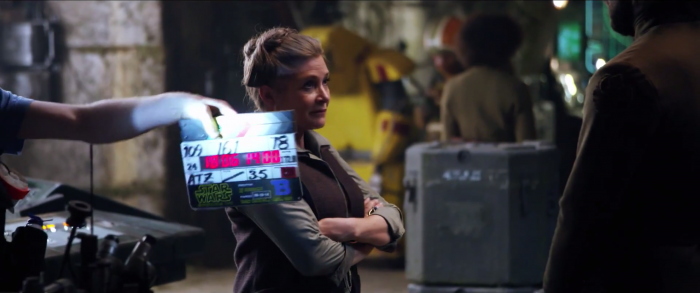 Entertainment Weekly has put together some interesting theories after linking some of what we saw in the recent behind the scenes sizzle reel for The Force Awakens with what we've seen in the official trailers. There's potential spoilers here, so beware reading the full article.
Above is a preview of Kanan: The Last Padawan issue #4. See more at StarWars.com.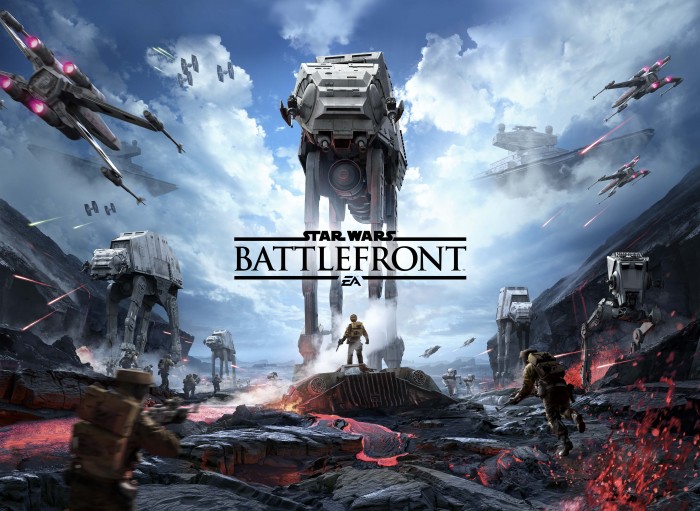 Zachary Levi played Star Wars Battlefront in his Comic-Con haven known as Nerd HQ, and you can see the gameplay right here. Zelda Williams (daughter of Robin Williams) also gets in on the fun as well: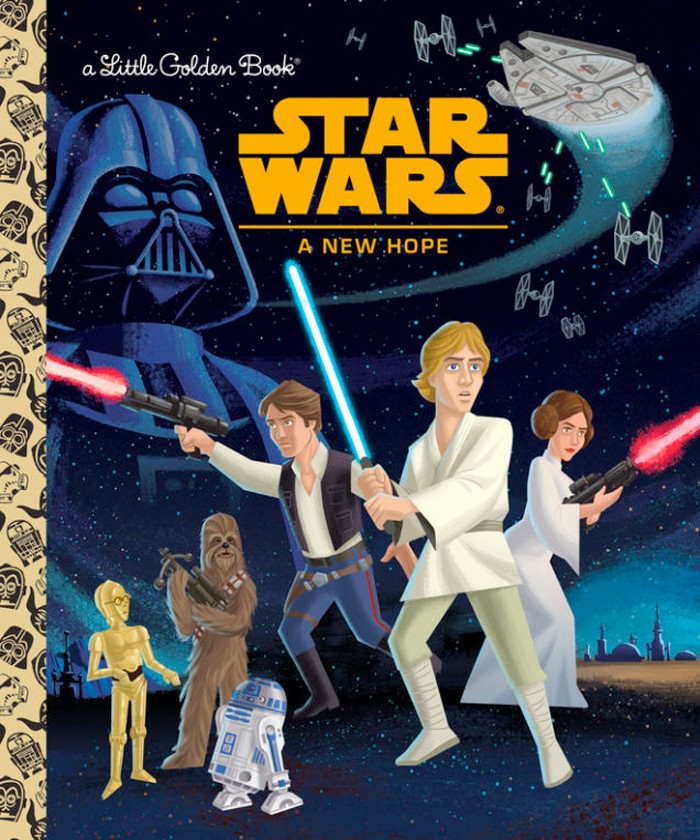 Finally, the classic Little Golden Books will be bringing Star Wars to little kids. You can check out the covers for the rest of the books adapting each chapter of the sci-fi saga at Entertainment Weekly.
That's all for Star Wars Bits this time. Stay tuned for more soon!