Sam Mendes Says 'Spectre' Will Be His Last Bond Film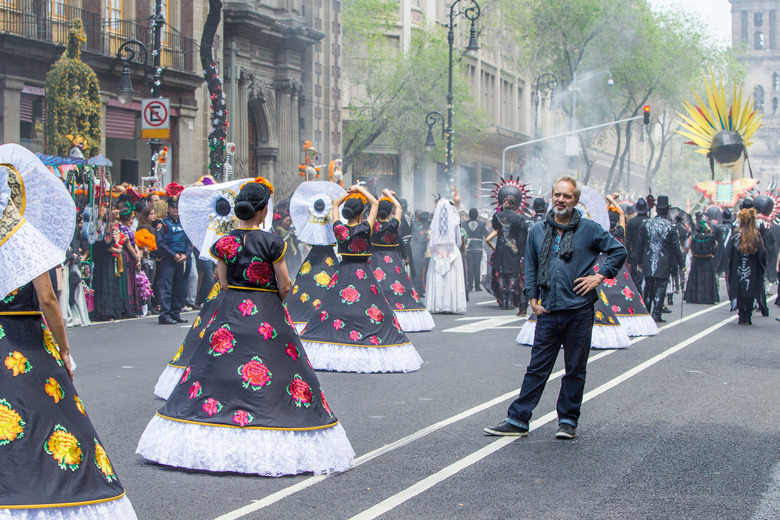 Daniel Craig is contracted for one more Bond film after Spectre, but Sam Mendes won't be returning with him. The director, who also helmed 2012's Skyfall, says he's done with the franchise after this year's Spectre. Read the Sam Mendes last Bond film comments after the jump. 
To be sure, Mendes said similar things around the release of Skyfall, only to return for Spectre — as he readily acknowledges to the BBC. "I said no to the last one and then ended up doing it, and was pilloried by all my friends," he said. "But I do think this is probably it."
Between Skyfall and Spectre, the Bond franchise has taken up about five years of Mendes' life. "I don't think I could go down that road again," he said. "You do have to put everything else on hold." As he describes it, the shoots are "pretty much all encompassing," and really "more a lifestyle choice than a job."
On the bright side, it does sound like Mendes is going out with a bang. Spectre was an "enormous undertaking" with a cast and crew of over 1,000 and locations all around the globe. "This is a bigger movie than Skyfall," he said. "It's shot in more places – we were in Mexico City and Tangiers and northern Sahara and Rome and the Alps and London."
And as usual, we can look forward to a new Bond tune, though Mendes isn't giving away any details just yet. "I can say that the song's been recorded and it's fantastic and I'm very excited about it," he teased. "You won't have to wait long."
With no current plans to make Bond 25, Mendes is looking to get back into theatre. "I'm happiest rehearsing a play or editing a movie, and when I've finished editing a movie I generally want to be back in a theatre environment again," he said.
Mendes' first Bond movie, Skyfall, was the highest-grossing installment in the franchise's history, not to mention one of the most highly praised in recent memory. At one point there was word Mendes could return for the next two Bond films, but he only signed on for one.
Spectre stars Craig in his fourth outing as the iconic spy, along with Ralph Feinnes, Naomie Harris, Ben Whishaw, Christoph Waltz, Léa Seydoux, Andrew Scott, Dave Bautista, and Monica Bellucci. It opens November 6 in the U.S. and October 26 in the U.K.