'Ant-Man' - What Did You Think?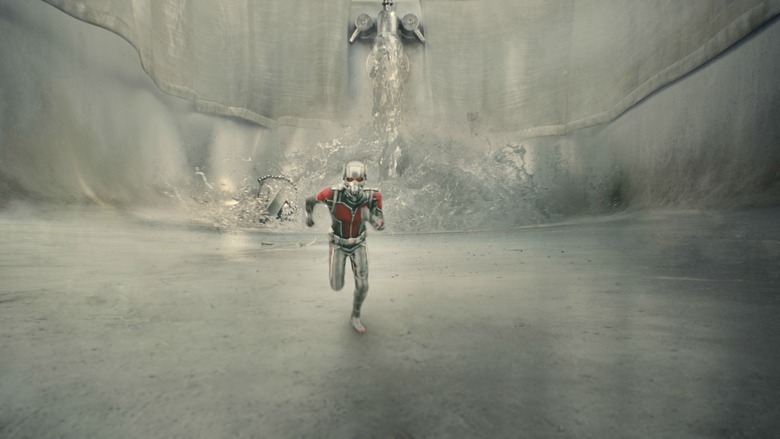 It's been years in the making, over a decade in truth, but Marvel's Ant-Man is on the big screen this weekend. Kickstarted by Edgar Wright and Joe Cornish in 2003 and ultimately directed by Peyton Reed with Paul Rudd starring, the film acts as the final chapter in Marvel's "phase two" of universe building. In fact, the film is something like an intermission for the great forward push in the Marvel Cinematic Universe, with connections to recent films, but also a structure and tone that is more akin to Iron Man than anything else.
Now that you've had a chance to see the film, we'd love to hear what you thought. Sound off on the highs and lows of Ant-Man in the comments below, where spoilers are encouraged.
Here's the trailer in case you need to refresh your memory about a few scenes.