Watch A Great Video Essay On 'Looney Tunes' Director Chuck Jones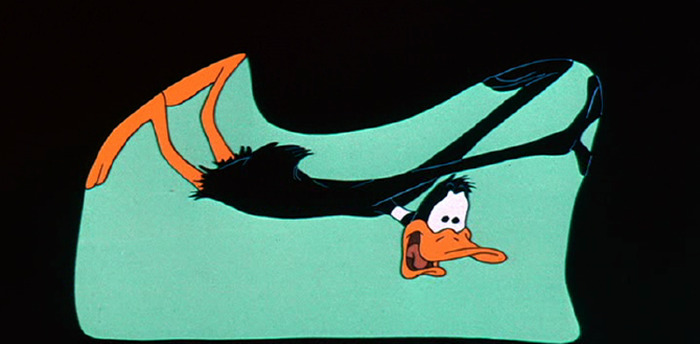 Animation director Chuck Jones is celebrated for his Oscar-winning achievements in the Warner Bros. Looney Tunes and Merrie Melodies cartoons, where he brought to life Daffy Duck, Bugs Bunny, Marvin The Martian, Wile E. Coyote, the Road Runner, and many more. (To say nothing of his work on other animation, such as The Grinch Who Stole Christmas.)
We know Jones' style, which ranges from frenetic to cooly observational, and we know that he is uncommonly adept at defining and exploring characters, with simple changes of facial expression doing the comedic work that other artists would need huge motions to achieve. Below, you'll find a terrific video essay on Jones, focusing on how he made some of his tricks work, and what inspirations he drew from when animating his greatest achievements.
This essay comes from Tony Zhou, whose Every Frame a Painting videos are among our favorite essays on the construction of character, comedy, and meaning in film. (We recently highlighted his Jackie Chan essay, for example.)
As with so many of Zhou's essays, this one airs a simple but important truth: that mastery of cinematic character-building and storytelling is rooted not just in familiarity with films, but in observation of real life.
Zhou quotes Chuck Jones: "All humor, I believe, comes from human behavior, and logic." Zhou: "How do you improve at understanding human behavior? The truth is, there's only one way, and it's not by watching films... Jones believed it wasn't enough to just watch movies. You had to have interests outside of film. You had to study real life. Most of all, he encouraged [reading]."
[from Tony Zhou, via The Playlist]