David Gordon Green To Direct Boston Marathon Bombing Drama 'Stronger'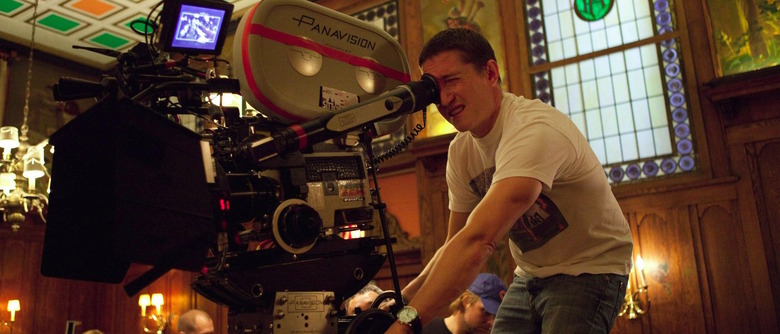 The Boston Marathon bombing is officially Hollywood's new favorite subject. David Gordon Green has just signed on to direct Lionsgate's Stronger, the third film in development about the 2013 terrorist attack. The other two are Patriot's Day, set up at 20th Century Fox with Mark Wahlberg starring, and Boston Strong, which is in the works at Fox.
Learn all about the David Gordon Green Stronger movie after the jump. 
THR reports Stronger will be based on the memoir by Jeff Bauman with help from Bret Witter. Bauman was waiting for his girlfriend at the Boston Marathon finish line when the bombs went off, killing three people. Bauman was one of the 260 injured, losing both his legs. He later served as a key witness in the trial of bomber Dzhokhar Tsarnaev.John Pollono and Scott Silver wrote the script. Silver will additionally produce along with David Hoberman and Todd Lieberman. The trio previously collaborated on The Fighter, another fact-based drama set in the Greater Boston area.
Silver's co-writers on The Fighter, Paul Tamasy and Eric Johnson, are the writers behind competing Boston marathon bombing project Boston Strong. That one is based on the book by Dave Wedge, who originally reported on the bombings for the Boston Herald, and Casey Sherman. It's currently looking for a new director after Daniel Espinosa dropped out.
And the other Boston Marathon bombing movie is Patriot's Day, described as an "intense thriller" following the five-day manhunt fro the Tsarnaev brothers. Wahlberg is attached to play Boston police commissioner Ed Davis, and Matt Charman wrote the script. Patriot's Day is also seeking a director.
The fact that it has a director puts Stronger slightly ahead of the other two projects for now, but Green won't have much time to waste if he wants to get his film out first. He is currently putting the finishing touches on Our Brand Is Crisis, a political dramedy starring Sandra Bullock. There's no word yet as to when cameras will roll on Stronger.
Green began his career with indie dramas like George Washington and All the Real Girls before pivoting into comedies like Pineapple Express and Your Highness. Lately he's returned to dramatic territory with Joe and Manglehorn.