Video: The First Two Children To Visit Disneyland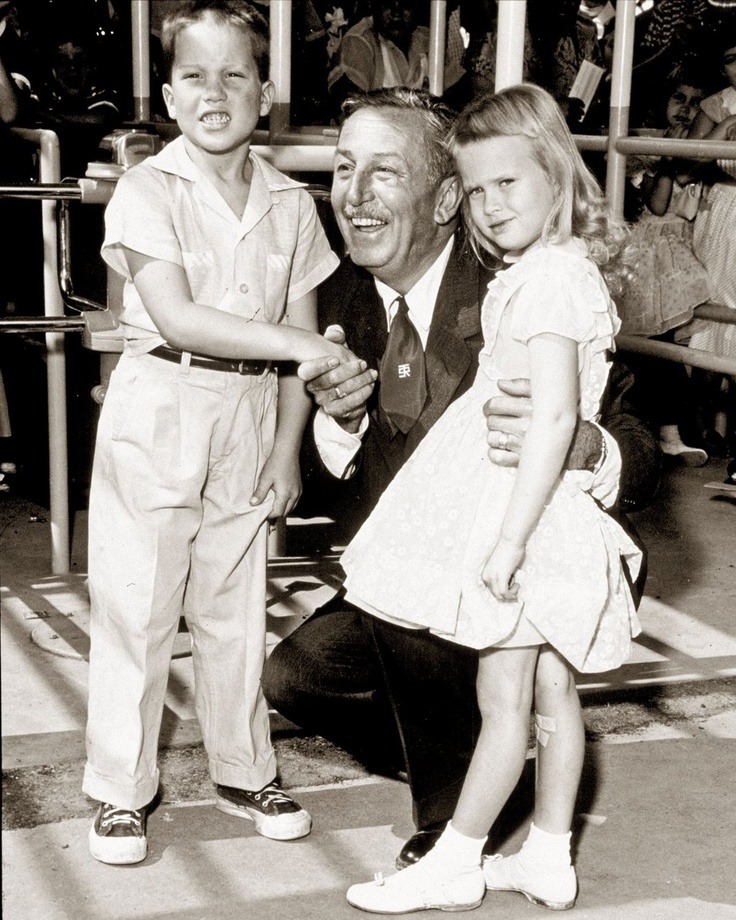 Today is the day, Disneyland celebrates its 60th birthday. We've all seen video of Disneyland's grand opening from July 17th 1965, but have you ever wondered what happened to the first children to enter the latest of Walt Disney's first theme park? The story is pretty interesting — they weren't even supposed to be at the park's opening and were given lifetime passes by Walt Disney himself. The image of the two kids being greeted by Walt Disney can still be seen on Disney California Adventure's latest edition of their spectacular "World Of Color" water show. Hit the jump and find out.
Here is the short video documentary on The Story of the First Two Kids into Disneyland:
The Orange County Register has the full story on the first two children to visit Disneyland:
They were supposed to be in Mexico that day, not at the opening of some amusement park. But 7-year-old Michael Schwartner persuaded his parents to take a detour. And then his cousin Christine Vess tripped and skinned her knee. And that's how Michael and Christine became the very first official guests in Disneyland 60 years ago this week and unexpectedly received a lifetime of privileges. That's how they were escorted past 15,000 people, how they met Walt Disney, and how they posed with Disney for a photograph beamed around the world. ...
Disney took the children by the hands, and they posed for pictures in front of the Mickey Mouse floral display. Then he invited the family aboard the Santa Fe & Disneyland Railroad for a tour of the new park. The family sat in front, listening to Disney describe his $17 million park in detail. "He talked about the different areas that we were going to see that day and what we were going to do," Mildred Schwartner says. "He was very excited." ... The cousins stayed until the park closed at 10 p.m. And they knew they would return, because Disney had promised them each one more gift – lifetime passes.
The whole story i worth reading, or watching in the short video segment above. They are both still alive and both still have lifetime passes to "the Happiest Place On Earth." How cool would it be to own these passes?
And for those of you felling in the mood to look back at that opening day, here is the telecast of Disneyland's opening day from July 17th 1965: