VOTD: The Summer Of 1982 Was A Great Time For Sci-Fi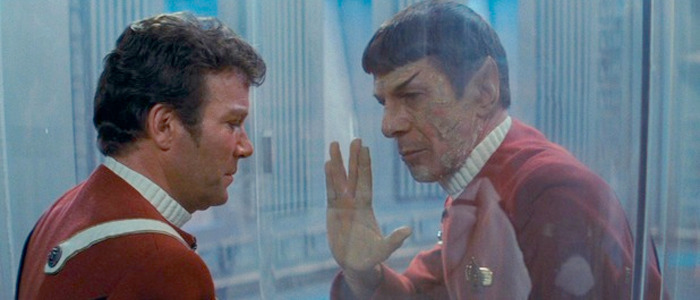 Among cinephiles, sometimes discussion turns to what the best summer ever for movies was. Everyone has their own idea of the greatest summer for blockbusters, and a new retro TV clip from 1982 just might give the definitive answer.
Entertainment Tonight is mostly a bastion of gossip and garbage today, but they used to be much more focused on real entertainment, and that's where this sneak preview clip of movies hitting theaters in the summer of 1982 comes from, and your mind will be blown by the sci-fi titles that were released in that season.
See the retro sneak preview of the summer movies of 1982 after the jump!
Thanks to The AV Club for unearthing this 33-year old video clip:
That's right, Ridley Scott's Blade Runner, Steven Spielberg's E.T. The Extra Terrestrial, Tobe Hooper's Poltergeist, John Carpenter's The Thing, Steven Lisberger's TRON and Nicholas Meyer's Star Trek II: The Wrath of Khan were all released in the summer of 1982. And it's pretty funny to see them all described in such a glossy, flashy way on Entertainment Tonight.
Saying that Blade Runner is filled with "colorful characters, fancy technology and flying cars" is cute, but the best line has to be calling TRON "a bold move to get kids out of video arcades and back into the theaters." Oh, those kids and their video arcades! Thanks goodness they don't have video games in their pockets!
But perhaps the craziest thing about this video is in the description of Star Trek II: The Wrath of Khan, when the anchor happily and without hesitation says, "One of the main features of this sequel is the ending, where the beloved Mr. Spock meets his end." Could you imagine the eruption that would occur if something like that was spoiled for a major movie like that today? Of course, information travels much faster today than it did in 1982, so far fewer people would hear about that major death.
What do you think the best summer for movies was?