'The Maze Runner: Scorch Trials' Trailer: Here Come The Cranks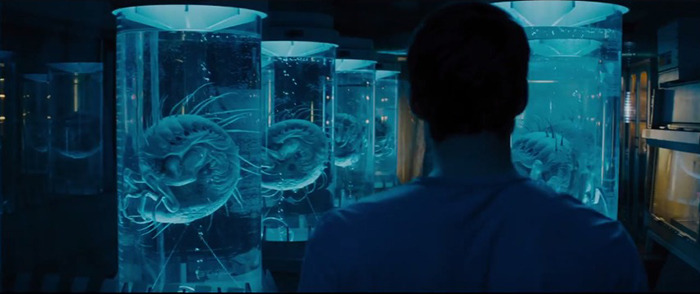 If you haven't seen the film The Maze Runner and have been holding off waiting to see if those kids ever got out of that weird maze, I'm afraid the first moments of the sequel's trailer, if not the existence of the sequel itself, is going to spoil things. Wes Ball returns to direct, and Dylan O'Brien stars once again.
This time he and the other characters have a whole new set of problems to deal with, not least of which are the character played by Aidan Gillan (aka Littlefinger on Game of Thrones) and the cranks, a set of people infected by the virus that has scoured humanity.
In this new The Maze Runner: Scorch Trials trailer, we'll start to see what happens when O'Brien and others take refuge in a desolate city, where they're not the only ones in town.
Trailer via Fox. The Maze Runner: Scorch Trials opens on September 18, 2015. T.S. Nowlin scripted based upon the novel The Scorch Trials by James Dashner; the cast also includes Kaya Scodelario, Thomas Brodie-Sangster, Giancarlo Esposito, Aidan Gillen, Barry Pepper, Lili Taylor, and Patricia Clarkson.
In this next chapter of the epic "Maze Runner" saga, Thomas (Dylan O'Brien) and his fellow Gladers face their greatest challenge yet: searching for clues about the mysterious and powerful organization known as WCKD. Their journey takes them to the Scorch, a desolate landscape filled with unimaginable obstacles. Teaming up with resistance fighters, the Gladers take on WCKD's vastly superior forces and uncover its shocking plans for them all.