'X-Men: Apocalypse' Producer Replies To Comic Con Leaks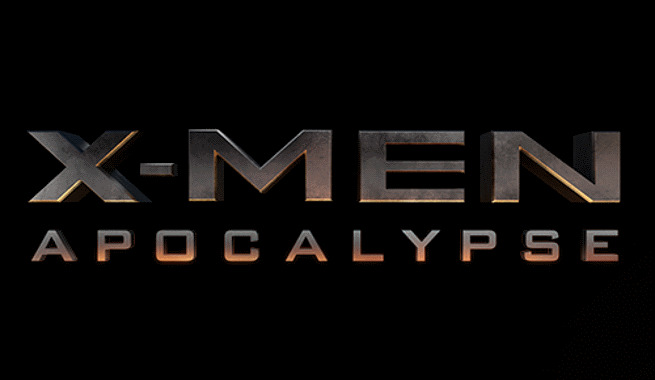 Bryan Singer premiered X-Men: Apocalypse footage at Comic Con this year, and the footage immediately leaked online. The film is still shooting (they're just a bit past the halfway point now) and barely features any finished effects; the footage debut was almost entirely character stuff that isn't likely to go online in an official way any time soon.
So the low-quality bootleg leak was how some people first saw Apocalypse, just as with footage from other high-profile projects such as Deadpool and Suicide Squad. In the wake of those leaks, I've seen conversations that assume such leaks are built in to the Comic Con plan as part of the marketing scheme for these movies.
I was on the X-Men: Apocalypse set this week, where I spoke to producer Hutch Parker. He was a Fox studio exec when the first X-Men films were made, and has worked as a producer on The Wolverine, Days of Future Past, and now Apocalypse. I asked him about the leak, and about how it fits into any overall marketing plan.
Some background: Parker joined Fox in 1995 as Senior Vice President of Production, became President of Production in 1999, and was named President of Fox in 2005. (He helped bring Mad Max to Fox in 2002, when Fury Road was still going to be made with Mel Gibson, before delays helped eventually bring it back to Warners.) He went to New Regency in 2008, then set up a first-look producing deal with Fox in 2012. In other words: he's been around, and has a long history with Comic Con and the X-Men franchise.
On the Apocalypse set, I asked about the Comic Con aftermath.
Q: You brought new footage to Comic Con, which was quickly bootlegged. I've seen people claim that footage leaks out of Comic Con are designed as part of a marketing plan. As former studio exec and current producer, what are your thoughts on that subject?
Hutch Parker: I'd say it really isn't intended to be leaked. It's really intended to excite a core. From a marketing perspective, what they want is to share it with the most discerning eyes that are out there for this material. It's the biggest and probably most intense focus group any of us ever have.
You hope that you excite a level of interest that they will express and celebrate it. But it's a scary-ass deal, because they're not shy. If they don't like it, if they aren't feeling it, they're going to let you and everybody else know. [Showing footage] is something people do with trepidation, but with hope. We make a movie and you want to believe it's going to be great. The reality is, not all of them are. But you have to believe that going in. We go in wanting to be accepted and embraced, and ideally even acknowledged for having done it well.
The problem with the theory about the marketing is, I don't actually think it's good marketing. Leaking footage a year in advance of a movie's release is not such a good thing. The reason you don't see footage out that far is you run the risk of it getting stale. Generally speaking, and I can't speak for other studios — I can't even speak for Fox any more — but I don't believe their intention is [for footage to be leaked]. I think their intention is to get the most important opinions and opinion-makers in this community engaged in the promise of what's coming.
***
Unfortunately our time was limited, and I didn't get to ask Parker about his reaction to Ryan Reynolds pushing Deadpool as the product of the test footage leak.
We'll have a lot more from the film's set in the coming months. X-Men: Apocalypse opens on May 27, 2016.