This Week In Trailers: Roger Waters The Wall, The Closer We Get, Miss You Already, Aaaaaaaah!,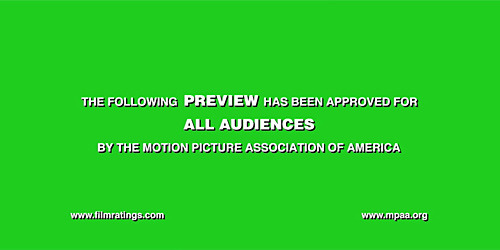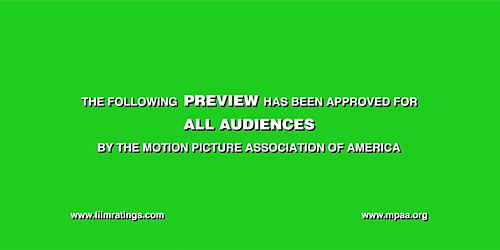 Trailers are an under-appreciated art form insofar that many times they're seen as vehicles for showing footage, explaining films away, or showing their hand about what moviegoers can expect. Foreign, domestic, independent, big budget: What better way to hone your skills as a thoughtful moviegoer than by deconstructing these little pieces of advertising? This week we head over The Wall to see what all the fuss is about, get cancer and get closer to our lady friends, open up some familial scars so we all can rubberneck, and I have no idea what the other film is about, to be honest, to even be able and make a snarky quip.
Roger Waters The Wall Trailer
I guess it's a classic?
It's curious that while one half of the directorial team is making their feature length bow, Sean Evans, the other half of this duo is none other than Roger Waters himself. This makes about as close as you can get vision of what one artist believes is their crowning artistic creation. There's something very smooth about the way we move from concert to personal reflection/stream of consciousness/dramatic recreation that it all seems to fit. There's an energy there that doesn't seem like a documentary as much as it feels like it's one long (albeit interesting) interpretation from Waters. Absent a big contribution of his own thoughts and meditations on what brought The Wall into existence, the fact that David Gilmour isn't so much as uttered is perhaps the only squeaky note in an otherwise fantastic trailer. The pull-quotes, the sights, the sounds, the production values, it's all balanced.
Aaaaaaaah! Trailer (NSFW)
It's beyond my ken.
I won't suppose to presume to know what is happening here but what I will say is that director Steve Oram, best known through his acting bits in Sightseers and Kill List, and as a writer on Sightseers, has made a trailer that you can truly call inspired and fantastically bizarre. The simple fact of the matter is that while I don't know what this movie is selling I am going to buy based on this. It may not be with a ticket but I am telling you now, I am invested in buying into whatever nuttiness is being ignited in this spastic ode to short term attention spans. I wish I could pontificate more about what's here but, let's face it, it wants you in and it wants you out.
The Closer We Get Trailer
Personal.
When you consider what happens when you make known secrets, that are intensely personal, extremely public you can see how difficult it could be to navigate those narrative waters. Director Karen Guthrie does something close to what Sarah Polley did a couple years ago with her work on The Stories We Tell. Like that documentary, what you get here is not something that is easily digested or simply explained. In fact, the real facts of what has brought us all together is obfuscated, opaque. Here, it's gentle in the way in which we beat around the proverbial bush but it evokes something deeply private that not only gets my attention while engendering a sympathetic emotional response out of me. You feel like you're peering into a hushed conversation that is not meant to be shared with the world but the trailer keeps you focused on the moments, and not anything scintillating or gossipy. By end you're dying to know what is afoot but by keeping those things to herself for now it makes this trailer that much more powerful.
Miss You Already Trailer
One for the ladies.
I don't begrudge Catherine Hardwicke's take on sparkling vampires; it is what it was and the world has moved on. With this vehicle, though, she's balancing the talents of Drew Barrymore, Toni Collette and Dominic Cooper in what first appears as a late afternoon matinee with your girlfriend/wife into something just a touch deeper. Steel Magnolias territory this is not but a movie that focuses on the relationships that women have with one another is something to at least take a moment to consider. I may not be the target demo for something of this variety but every so often if you're able to infuse a film with some kind of eternal truth inherent in the relationships that humans have with one another, I'm open to it.
Nota bene: If you have any suggestions of trailers to possibly be included in this column, even have a trailer of your own to pitch, please let me know by sending me a note at Christopher_Stipp@yahoo.com or look me up via Twitter at @Stipp
In case you missed them, here are the other trailers we covered at /Film this week: