Video: TRON Lightcycle Power Run In Shanghai Disneyland

Disney has released a video showing off the upcoming Tron ride at Shanghai Disneyland Resort. The coaster attraction will be called TRON Lightcycle Power Run, and will be located in Tomorrowland. Hit the jump to watch the first concept video of this new Tron ride.
Tron  Lightcycle Power Run video
From Disney:
Tomorrowland will not only include the TRON Lightcycle Power Run but also offer the chance for guests to go to infinity and beyond on Buzz Lightyear Planet Rescue, a new space ranger adventure, or break the bonds of gravity on Jet Packs. The land will feature a massive, color-shifting canopy near the TRON Lightcycle Power Run.
Here is the first Tron ride concept art: The below concept art shows the exterior of the Tron ride, which will be located in Shanghai Disneyland's Tomorrowland.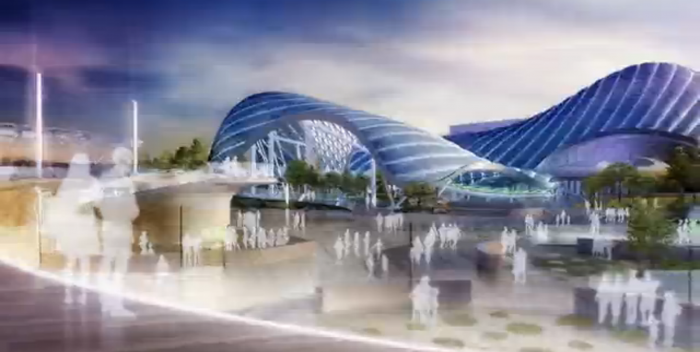 The Tron Ride will be called TRON Lightcycle Power Run. I really wish we were getting a Tron: Legacy themed attraction stateside but maybe the movie performed better overseas in international markets.
The teaser video also shows a new piece of concept art for Shanghai Disneyland's Pirates of the Caribbean area which highlights some kind of interactive experience: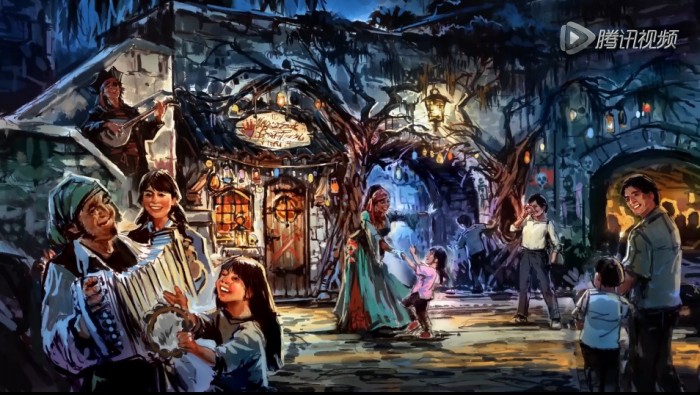 And here are some concept renderings of Fantasyland:
And here is a 3D concept art rendering of Storybook Castle with the Garden of the Twelve Friends: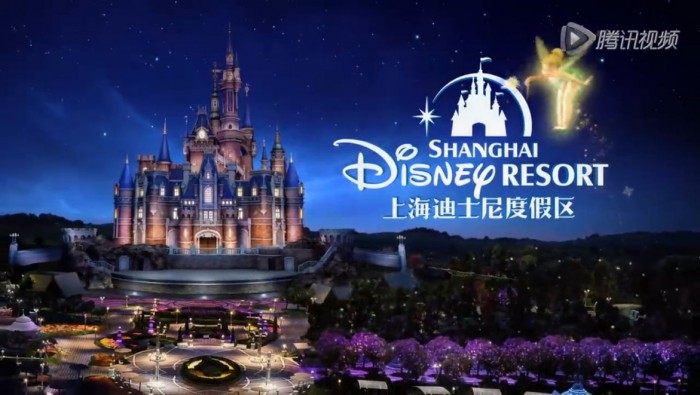 You can watch the whole Shanghai Disneyland teaser video below:
Disney is expected to make a formal announcement of all of the attractions, hotels, and experiences that will be available on opening day at Shanghai Disney Resort within the next day.