The Amazing Spider-Man 3 Was Going To Be Even More Ridiculous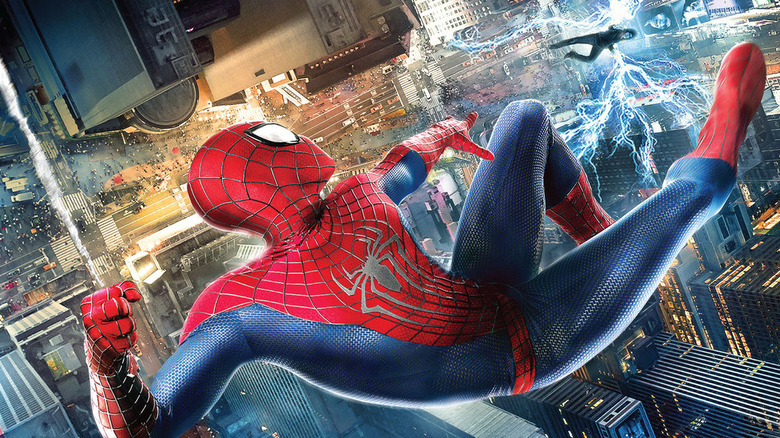 Now that Sony has signed a deal with Marvel Studios to co-produce future Spider-Man films and introduce Peter Parker into the Marvel Cinematic Universe, we'll never see there continuation of The Amazing Spider-Man film series. And for most fans, thats a good thing. But what was The Amazing Spider-Man 3 going to be about? The answer to that question is more ridiculous than you imagine. Hit the jump to read a bit about The Amazing Spider-Man 3 plot that will never be.
The Amazing Spider-Man 3 Plot Details
Denis Leary who played Captain George Stacy in the series, was interviewed by IGN at San Diego Comic-Con International 2015 and he revealed a ridiculous part of the story that would have taken place in the third film. As David Chen would say, Spoilers for a film that will never get made, coming up...
I was disappointed because I'm totally selfish and greedy. I came back briefly in two and possibly in [The Amazing Spider-Man] 3, there was this idea at one point that Spider-Man would be able to take this formula and regenerate the people in his life that had died. So, there was this discussion that Captain Stacy would come back even bigger in episode 3. So I was like, lets go!
And if he's regenerating people who died, then I'm sure that would include Uncle Ben and Gwen Stacy as well, right? To be fair, characters come back from the dead almost every week in the comic books, but I'm not sure anyone would have enjoyed seeing George Stacy's resurrection in the movies. I think the fans right now want something more grounded and less "comic booky", which is what The Amazing Spider-Man series had become (Electro is a prime example of this). Also we should note that this is just idle talk from an actor from a conversation that probably took place during the filming of the second film. This is not something that was definitely written into a script as far as we know.
Leary goes on to say how great it was to work with director Marc Webb, who he called a "real actor's director." To be fair, I believe if you look at the scenes between Andrew Garfield and Emma Stone, that is where you see Webb's real work in the Spider-Man films. Many fans don't understand how much control the studio and producers had on those films.
Marc Webb Reacts To Losing Spider-Man and Marvel's New Reboot
MTV talked to Marc Webb while he was doing press for the Limitless television adaptation at Comic Con, and got the filmmaker to speak out for the first time about his feelings about the Spider-Man series moving forward without him.
"I'm really psyched that Spider-Man is going back to the Marvel universe, I'm really excited to see that incarnation. And Jon Watts is directing it, I knew him from the old music video days and he'd done some really fantastic music videos so it's really exciting. It's sad a little bit to surrender that in a way, but it's as it must be I guess. I think there's a huge capacity for reinvention of the realm of the Spider-Man universe... there's a lot of different way so interpret that character... so I'm curious to see how that evolves."
Very gracious of Mr. Webb. You can watch the full interview with Marc Webb embedded above.
Marvel's Spider-Man movie is scheduled to hit theaters on July 28th, 2017, but the character will likely first appear in Captain America: Civil War, which hits screens onMay 6th 2016. Marc Webb is currently working on the Limitless tv adaptation.
via: Indiewire