'Fantastic Four' Final Trailer: Strength In Numbers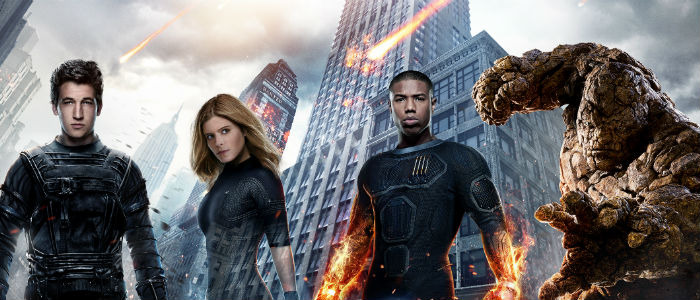 With just weeks to go until its release date, Fantastic Four is squeezing in one last trailer to get you pumped for the newest incarnation of Marvel's oldest superhero team. Miles Teller, Kate Mara, Michael B. Jordan, and Jamie Bell star as four smart and attractive young people who travel into an alternate dimension and return with bizarre powers.
Also starring are Reg E. Cathey as Johnny and Sue's dad Franklin Storm, Toby Kebbell as the villainous Doctor Doom, and Tim Blake Nelson as Harvey Elder (a.k.a. the future Mole Man). Josh Trank directed. Watch the Fantastic Four final trailer after the jump.
The Fantastic Four final trailer debuted at Comic-Con, and now 20th Century Fox has put it online for the enjoyment of all the movie and comic book nerds who couldn't fit into Hall H.
The Fantastic Four have always been about family, and this trailer leans hard on those relationships. Though Reed (Teller) and Ben (Bell) aren't related by blood, the early flashback establishes their lifelong friendship. And we get the Storms looking out for each other as well, as Franklin angrily protests the use of his kids Sue (Mara) and Johnny (Jordan) as weapons.
Here's hoping all those familial bonds are strong enough to withstand the arrival of Doom, who has his own ties to Marvel's first family. And not to mention Harvey Elder, whose interest in our heroes seems something less than pure.
Fantastic Four drops into theaters August 7, 2015.
FANTASTIC FOUR, a contemporary re-imagining of Marvel's original and longest-running superhero team, centers on four young outsiders who teleport to an alternate and dangerous universe, which alters their physical form in shocking ways. Their lives irrevocably upended, the team must learn to harness their daunting new abilities and work together to save Earth from a former friend turned enemy.