'Splinter Cell' Movie Gets New Writer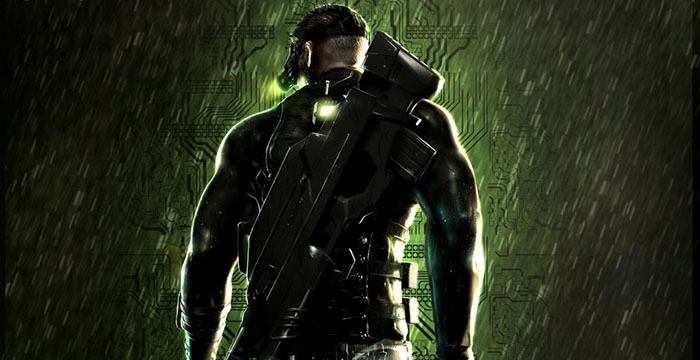 It's been a while since UbiSoft announced a set of films that includes Assassin's Creed and Splinter Cell, with top-notch talent attached to each project to produce and star. But we haven't seen anything actually go in front of cameras yet, even if Assassin's Creed seems to be getting close, as it adds actors to its roster.
For Splinter Cell, meanwhile, which has Tom Hardy attached to star, it's time for a new script draft. Actor/writer Frank John Hughes will work on the new draft. 
Deadline reports that Hughes comes on to the project, which in the past had Eric Warren Singer doing a primary draft, and then saw work from a set of other writers, including Sheldon Turner.
We don't know much about the plot of the film, but it has been said that Splinter Cell would follow a young Sam Fisher, who in various video game incarnations works as a former CIA operative who now works as a highly-trained covert agent for the fictional Third Echelon and its clandestine black ops project Splinter Cell.
No director is set for Splinter Cell at this point. Doug Liman (Edge of Tomorrow) was set to make the movie, but he dropped out earlier this year. When Liman was on board, he talked about stripping Sam Fisher of much of his signature gadgetry; now that he has left the project and a new writer is working on the script, we don't know if that direction will hold.
UbiSoft and New Regency are making Splinter Cell. Basil Iwanyk of Thunder Road is producing, with John Julian, Dave Bartis and Liman. Splinter Cell is tentatively set for release in 2017.
Assassin's Creed, meanwhile, also has Ubisoft and New Regency teamed up, with Michael Fassbender, Marion Cotillard, Michael K. Williams, and Ariane Labed set to star. Justin Kurzel, who also directed Fassbender and Cotillard in Macbeth, is directing that film.