'Heroes Reborn' Trailer: The Heroes Are Being Hunted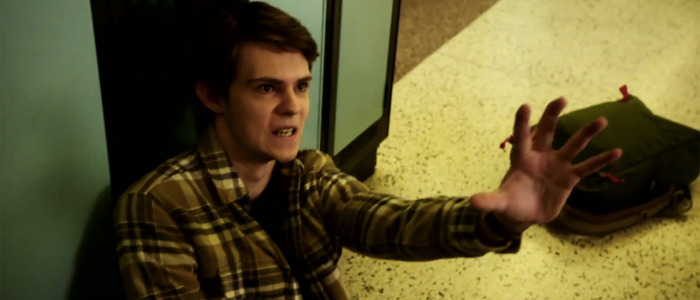 Years after the conclusion of the NBC sci-fi drama series Heroes, the event series Heroes Reborn returns to the world of super powered humans. And this time our heroes face an entirely different threat than each other.
Two vigilantes (Zachary Levi and Judith Shekoni) are hunting down evolved humans, referred to as Evos, forcing both new and old faces to unite and try to save the world all over again from some kind of impending doom. Can this help redeem the original run of the series from its disappointing end?
Watch the full Heroes Reborn trailer after the jump!
Not only are Hiro Nakamura (Masi Oka), Matt Parkman (Greg Grunberg), Mohinder Suresh (Sendhil Ramamurthy) and the Haitian (Jimmy Jean-Louis) back from the original series, but Micah Sanders (Noah Gray-Cabey) is back too. It's unclear what their role will be in all this, but Noah Bennet (Jack Coleman) is clearly an integral part of bringing heroes back into the world.
Here's hoping that limiting the series to a 13-episode event run will keep the show from losing direction like the original run of the series. This way the story can be more focused, tighter and maybe make some sense. If you're just now learning about Heroes Reborn, here's the official synopsis from NBC:
From creator/executive producer Tim Kring, who imagined NBC's original critically-acclaimed 2006 "Heroes" series, comes "Heroes Reborn," an epic 13-episode event series that chronicles the lives of ordinary people who discover they possess extraordinary abilities.
A year ago, a terrorist attack in Odessa, Texas, left the city decimated. Blamed for the tragic event, those with extraordinary abilities are in hiding or on the run from those with nefarious motives.
Two such vigilantes include Luke (Zachary Levi, "Chuck") and Joanne (Judith Shekoni, "The Twilight Saga: Breaking Dawn – Part 2"), who are seeking to avenge a tragic loss.
Noah Bennet, aka H.R.G. (Jack Coleman, "Heroes"), has gone off the grid but conspiracy theorist Quentin Frady (Henry Zebrowski, "A to Z") finds him and opens his eyes to the truth behind the Odessa tragedy.
While in hiding, some are discovering their newfound skills. Awkward teen Tommy (Robbie Kay, "Once Upon a Time") just wants to be normal and win the girl of his dreams, Emily (Gatlin Green, "Criminal Minds"), but normalcy is virtually impossible after learning of a new ability that terrifies him. Coming from a very sheltered upbringing, a bold and ethereal teenager, Malina (Danika Yarosh, "Shameless"), has been told she is destined for greatness. In Tokyo, a quiet and unique young woman, Miko (Kiki Sukezane, "Death Yankee 3"), is trying to track down her missing father while hiding an extraordinary secret that will make her a force to be reckoned with. Elsewhere, a different type of hero is emerging through former soldier Carlos (Ryan Guzman, "The Boy Next Door").
Meanwhile, Erica (Rya Kihlstedt, "Masters of Sex"), the head of the highly successful tech conglomerate Renautas, has an agenda of her own.
For better or for worse, some are fated to cross paths with assorted heroes of the past, including Hiro Nakamura (Masi Oka), Matt Parkman (Greg Grunberg), Mohinder Suresh (Sendhil Ramamurthy) and the Haitian (Jimmy Jean-Louis), among others. Yet, together, their ultimate destiny is nothing less than saving the world and mankind.
Heroes Reborn begins September 24th on NBC.