'Green Lantern Corps' Movie Announced [Comic-Con 2015]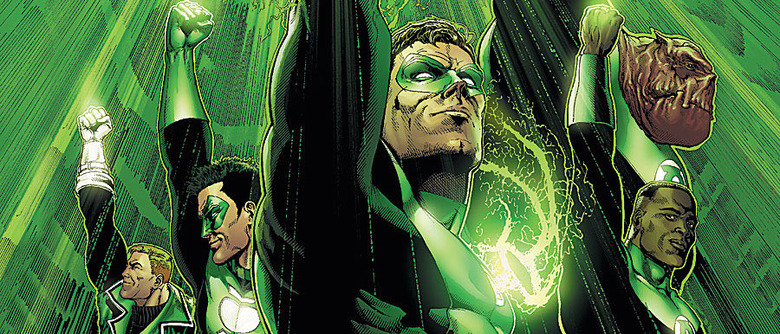 Not much has been known about Warner Bros.' Green Lantern movie, aside from the fact that they're planning to make one. But the first little sliver of information has been revealed from the movie. At their Comic-Con Hall H panel today, Warner Bros. announced the title Green Lantern Corps. More about Green Lantern Corps after the jump. 
The new title Green Lantern Corps seemingly confirming earlier rumors that the movie would center not on one Green Lantern but on multiple Green Lanterns in the Green Lantern Corps. As you know, there are several characters called Green Lanterns in the comics canon, and they're all part of an intergalactic police force called the Green Lantern Corps. According to DC Comics Wiki:
The Green Lantern Corps are an intergalactic police force that patrols the 3600 sectors of the universe. The organization was founded and, for several billion years, led by the Guardians of the Universe. After the events of Rise of the Third Army and Wrath of the First Lantern, leadership of the corps passed to the Templar Guardians and Hal Jordan. The Green Lantern Corps were created by John Broome and Gil Kane, first appearing in Showcase #22. (1959)
Popular Green Lanterns include the Earth-bound heroes Hal Jordan and John Stewart, although even the earlier Ryan Reynolds Green Lantern film showed some of the stranger and diverse alien creatures stationed elsewhere around the galaxy that make up the membership of the group.
How exactly the Green Lantern Corps will fit into the DC Cinematic Universe is not yet known, but one or multiple Lanterns are expected to be part of the Justice League movies due out 2017 and 2019. Warner Bros' Green Lantern Corps standalone movie will hit theaters on June 19, 2020.