'The Man In The High Castle' Trailer: Amazon Brings The Philip K. Dick Novel To Series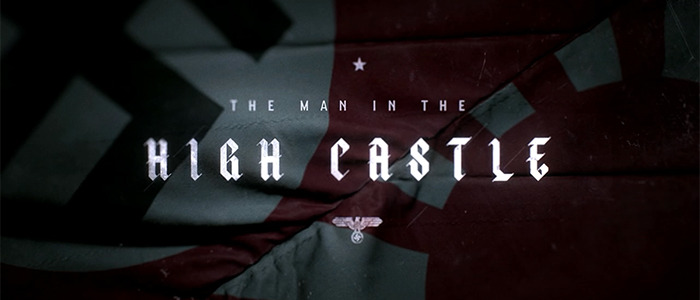 Amazon is taking viewers to an America run by Nazis. The streaming service has moved forward with a series adaptation of Philip K. Dick's novel The Man in the High Castle, which depicts North America in the wake of an Axis win during World War II. In the story, land west of the Rockies is occupied by the Japanese; east of the Rockies belongs to Germany. The characters are drawn from all corners of the scenario: resistance fighters, people just trying to make their way in the world, German and Japanese officials, and spies.
Now there's a new Man in the High Castle trailer, showing off some of the fresh footage for episodes beyond the pilot.
Amazon never released much of a trailer for the pilot, so some of this footage is from that first episode, though a lot of what you'll see here is new. The weakness of the pilot was character, while its great strength was the setting and overall world. That strength is a lot of what you'll see here in this trailer, too. The image of an American flag with the swastika branded where the state stars should be is quite arresting.
That trailer highlights one of the big changes from the book, which anyone who saw the pilot has already seen. In the original novel, The Grasshopper Lies Heavy is a revolutionary book that depicts life more or less as we know it — an America ruled by Americans. It's a book that gives the characters hope.
Here, that document is a film. It's a potentially canny change that makes its contents easier to show us, the viewers, but also turns the document into something that can't be passed along and picked up as easily as the book in Dick's original novel. That change is one of the elements we're most curious to see played out in the series when further episodes debut.
Trailer via Amazon.
Based on Philip K. Dick's award-winning novel, and executive produced by Ridley Scott (Blade Runner), The Man in the High Castle explores what it would be like if the Allied Powers had lost WWII, and Japan and Germany ruled the United States. Starring Rufus Sewell (John Adams), Luke Kleintank (Pretty Little Liars) and Alexa Davalos (Mob City).