Hasbro Reveals Star Wars: The Force Awakens First Order Tie Fighter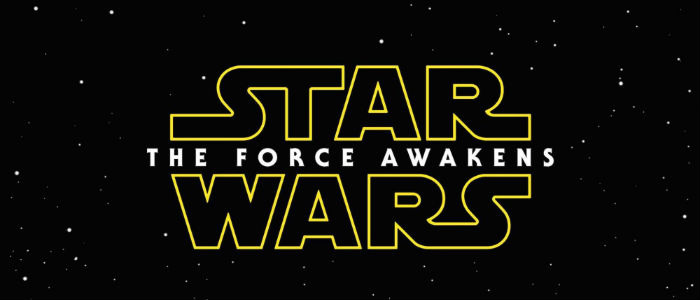 At the San Diego Comic Con International 2015, Hasbro finally revealed a new addition to their upcoming line-up of Star Wars: The Force Awakens action figures. The main event of the presentation was the First Order Tie Fighter and Elite TIE fighter Pilot. Hit the jump to see and learn more about the Hasbro Star Wars: the Force Awakens First Order Tie Fighter.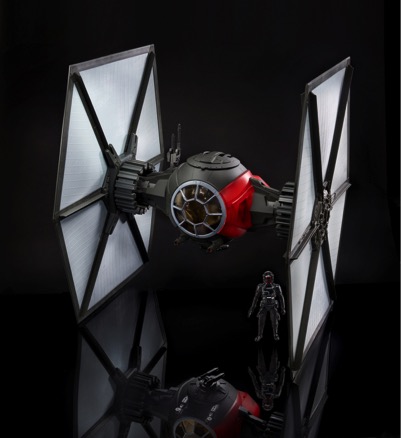 The only real Star Wars: The Force Awakens release announced at the Hasbro panel on Friday is the First Order TIE fighter and Elite Tie Fighter pilot. The TIE fighter is 26 inches HUGE, and will be released in the Star Wars Hasbro Black Series line.
Good Lord! Star Wars BS First Order 6" TIE Fighter w/ Pilot. That's going to be a pretty penny. Cockpit = Your head. pic.twitter.com/uuuXHquaEO

— 🌽 Dark Beast 🌽 (@XMenHankMcCoy) July 10, 2015
First Look at the 6" Black Series First Order Tie Fighter Pilot and Tie Fighter!! #starwars #SDCC2015 #disney pic.twitter.com/YYthMJP4ud

— E Ticket News (@eticketnews) July 10, 2015
How cool does the First Order TIE Fighter look? I want it but I'm not sure I really have the space to display it.
The elite TIE fighter pilot will come with a blaster. The 6 inch figure scale TIE Fighter will retail for $169.99 when its released, which is pretty pricey.
Hasbro revealed the look for the #TheForceAwakens TIE Fighter Pilot & their massive ship! http://t.co/MB0xxGoCuw pic.twitter.com/nBAdg0T6qj

— SDCC Unofficial Blog (@SD_Comic_Con) July 10, 2015
The diorama at the Hasbro booth on the show floor shows how TIE Fighters laugh from Imperial Star Deatoryers. The diorama was completed based on specs From LucasFilm for the Star Destroyer interior.
We don't know when this will be released, but it is very likely it will be one of many new Star Wars toys hitting store shelves on "Force Friday", September 4th 2015. Maybe this will be an online release for Hasbro Collectors as I'm not sure which stores are going top have the shelf space to stock this huge space ship.