'Sinister 2' Red-Band Trailer: Bughuul Is Back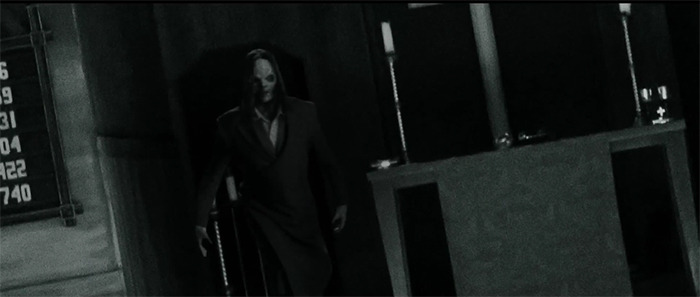 Here's the red-band trailer for Sinister 2, which follows a new set of characters menaced by the influence of the demon Bughuul. This time it's a single mother (Shannyn Sossamon) and her twin sons who must contend with his malevolence. This trailer helps fill in more of the demon's story, and seeks to further his reputation as a potential new horror icon. Check out the Sinister 2 red-band look below.
Citadel filmmaker Ciarán Foy directs this time, but Sinister 2 does come from the screenwriters of the original film, Scott Derrickson and C. Robert Cargill. (Derrickson also directed Sinister, but he's a little busy at the moment with Marvel's Doctor Strange.)
And if you're at Comic Con, keep an eye open for Sinister doings. The studio has organized "Sinister Sightings" for the remaining nights of the Con, with "a slew of terrifying projections all over San Diego's Gaslamp Quarter Friday, July 10th and Saturday, July 11th between 8pm and 1am. Share a photo of the projection that you spot and then post it to Instagram or Twitter with #SinisterSightings for a chance to win a trip to LA with a friend and receive VIP access to Six Flags Fright Fest."
Sinister 2 opens on August 21. Trailer via Gramercy Pictures.
The sequel to the 2012 sleeper hit horror movie. In the aftermath of the shocking events in "Sinister," a protective mother (Shannyn Sossamon of "Wayward Pines") and her 9-year-old twin sons (real-life brothers Robert and Dartanian Sloan) find themselves in a rural house marked for death as the evil spirit of Bughuul continues to spread with frightening intensity.