Showtime's 'Billions' Teaser Trailer: Paul Giamatti Wants To Take Down Damian Lewis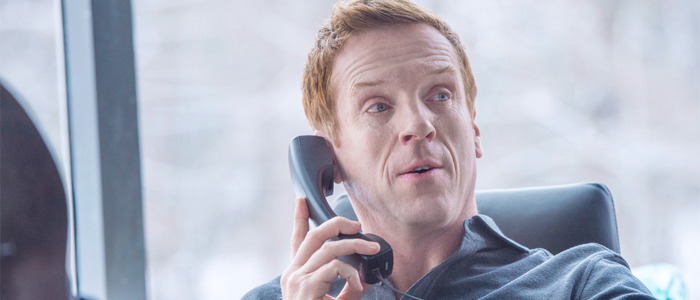 Fans of Showtime's series Homeland will soon get to see Emmy-winning actor Damian Lewis in a whole new light in the cable network's political and financial drama series Billions.
The 12-episode first season doesn't start airing until 2016, but the first teaser trailer has just arrived online, showcasing in intense game of cat and mouse as a corrupt billionaire hedge fund king (Lewis) is pursued by U.S. Attorney Chuck Rhoades (Paul Giamatti). This looks like quite a compelling drama, even in just this single-minute teaser.
Watch the Billions teaser trailer after the jump!
My only gripe is that the character Damian Lewis plays is named Bobby Axelrod, which sounds like the name of a softcore porn star. But that details seems to play to the somewhat douchebag nature of his character, so it works. Clearly Showtime liked being in business with Damian Lewis, since they got him aboard this show not long after his finished his run on Homeland, and if the teaser is any indicator, there's a chance it could be just as interesting.
Meanwhile, Giamatti seems to have found another great television role that should allow him to use his talent more adequately than the opportunities he's been given on the big screen lately. Even though he's known for being a character actor, Giamatti can really deliver on meatier roles like this when the script calls for it. The back and forth between Lewis and Giamatti certainly seems to be the big selling point in this trailer.
The series also stars Maggie Siff, Malin Akerman, Toby Leonard Moore, David Costabile and Condola Rashad, with a pilot directed by The Illusionist, Divergent and Limitless helmer Neil Burger, who also executive produces the series.
BILLIONS is a bold, contemporary drama that melds the worlds of ultra-wealth, influence and corruption as personified in two highly ambitious opposing figures: hard-charging, blue-blooded, politically connected U.S. Attorney Chuck Rhoades (Emmy and Golden Globe winner Paul Giamatti) and brilliant, calculating, blue-collar billionaire hedge fund king, Bobby "Axe" Axelrod (Emmy and Golden Globe winner Damian Lewis). Set amongst the Machiavellian machinations of New York City power politics and finance, BILLIONS weaves a complex, intricate narrative featuring a high-stakes game of predator-versus-prey.
Billions will premiere on Showtime sometime in 2016.