Sideshow Collectibles At Comic Con 2015: Sixth Scale Tie Fighter, Back To The Future 2 And More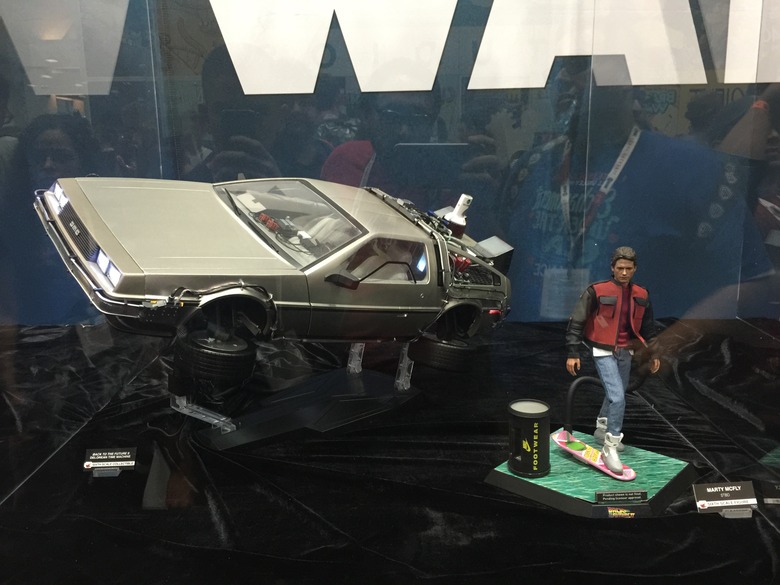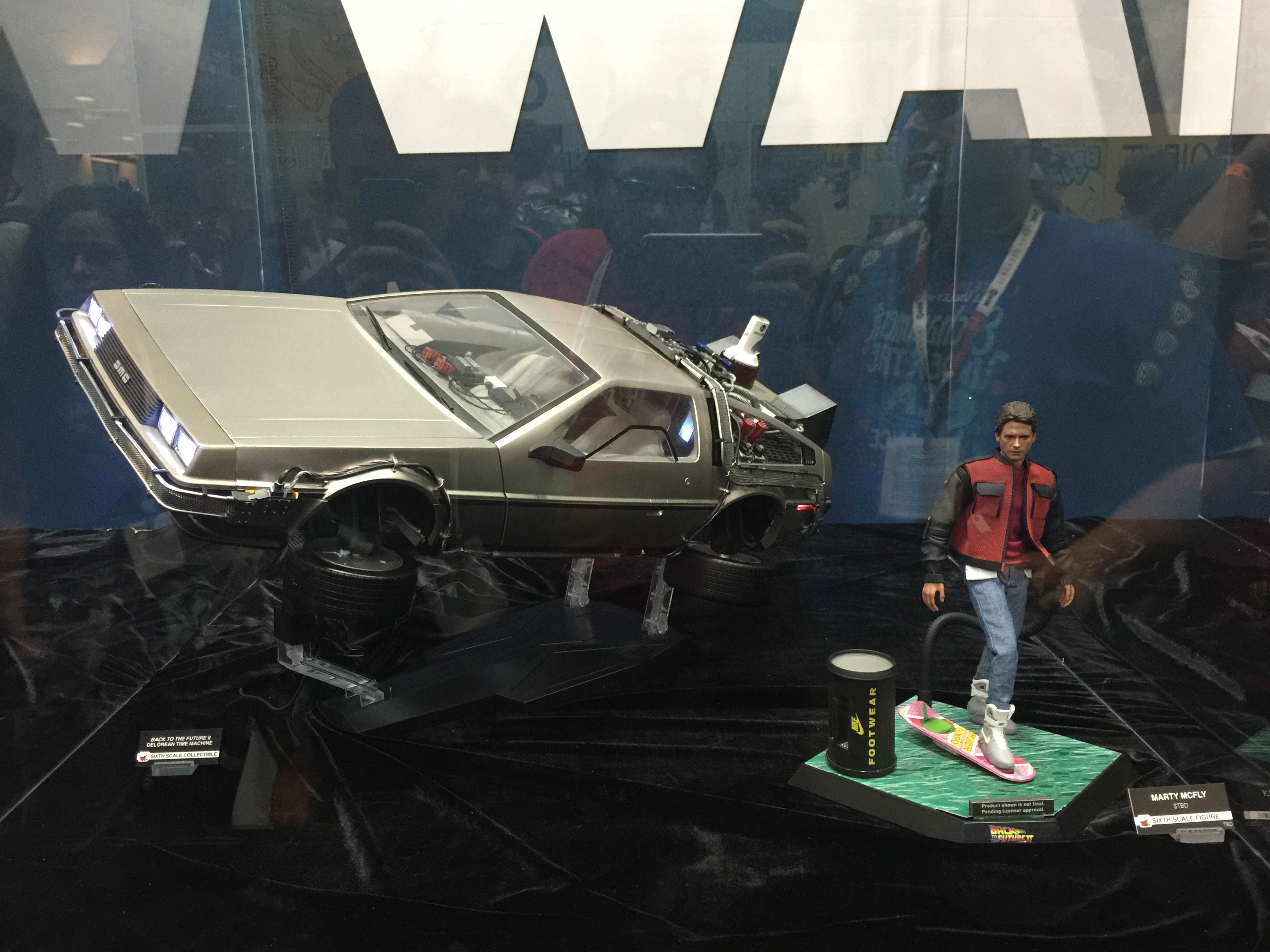 One of the biggest and best booths every year on the Comic Con show floor is always Sideshow Collectibles. That company produces some of the best geek collectibles available and every July they surprise with a ton of upcoming product never-before-seen or announced. This year at the 2015 San Diego Comic Con International is no different.
Sideshow's slate includes Back to the Future 2 Hot Toys sixth scale collectibles (if you thought that Delorean from last year was cool, you're gonna see some serious s***), some amazing Star Wars sixth scale figures and vehicles (a huge sixth scale Millennium Falcom cockpit and a HUGE sixth scale Tie fighter), a kick-ass Voltron maquette, the first two statues in the Masters Of The Universe line, a bunch of new Marvel figures and much much more. Hit the jump to learn details and see photos of all these new collectibles from Sideshow's Booth.
Back to the Future 2 from Hot Toys
Last year at Comic Con, one of the most impressive things at Sideshow's booth was the sixth scale Back to the Future Delorean time machine. From what I hear, the car was only supposed to be a background prop for the sixth scale Marty McFly figure but the response from the convention made Hot Toys put the vehicle into production. Now if you thought that Back to the Future time machine was impressive, wait until you get a glimpse at what I found waiting for me at the Sideshow booth this year.
Thats's right, a sixth scale Delorean time machine from Back to the Future Part 2, complete with flying mode wheels and Mr. Fusion. I can't impress upon you how massive this collectible is. Also a new sixth scale Marty McFly figure was displayed with the Back to the Future Part II Marty Jr future outfit, complete with self tying Nike sneakers, a Mattel hoverboard, and the gym bag for the sneakers.
Sixth Scale Star Wars Tie Fighter
And while the Back to the Future Part II Delorean time machine is massive, what sat next to it dwarfed it by like 10 times — a sixth scale Star Wars Tie Fighter. I can't even imagine how much this release would cost or who would have the room for it. To give you an idea, the Hoy Toys Star Wars sixth scale figures are usually around a foot tall. Now see that Tie Pilot figure inside the cockpit? Thats a full size sixth scale figure. Yup, thats how huge this thing is.
Hot Toys Sixth Scale Millennium Falcon Cockpit
Okay, so not quite as big as a sixth scale Tie Figher, but still bigger than the Delorean is what comes next, a sixth scale Millennium Falcon cockpit. I'm sure the whole Millennium Falcon would have been too huge even for the biggest Star Wars collector, but Hot Toys figured out how to give us as big piece of the pie. This thing looks pretty damn cool. There are a ton of light up buttons, with the cockpit faithfully recreated. Even the entrance to the cockpit on the backside is a cool display area. And again, this thing is huge.
More Star Wars Figures
And thats not all, Sideshow also had other Star Wars collectibles on display including some more in the sixth scale Hot Toys line, a statue  based on the Ralph McQuarrie stormtrooper concept art, and a huge Darth Vader figure.
Masters of the Universe Statues
I used to love He-Man when I was younger, and these two Masters Of The Universe statues bring your imagination about that fantasy property to life. From the larger-than-life physique of He-Man, to Skelletor's amazingly detailed facial sculpt to the awesome Castle Greyskull-inspired shoulder pads (a nice inventive touch) — so cool. I even love the bases that Sideshow has designed for these figures.
New Marvel Hot Toys Sixth Scale Figures
More From The Sideshow Booth