Here Are The 'Crimson Peak' Mondo Posters By Daniel Danger And Guy Davis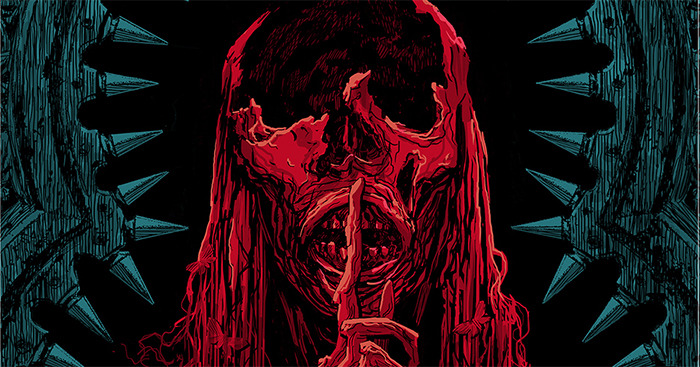 Legendary opened the Comic Con preview night by hosting a little talk with Warcraft director Duncan Jones in the studio's booth (we'll have that up shortly) but Legendary is also here to promote Guillermo del Toro's upcoming film Crimson Peak. On that front, Legendary released two poster designs created by Mondo. One is a sheet by Daniel Danger, printed in two different colorways; the other is by Guy Davis. Check out both Crimson Peak Mondo posters below.
Here are the two Daniel Danger variants. We don't have the sizes and details on print run just yet, but we'll update with that shortly. (I got one of the blue ones from Legendary, and it looks to be about 18x36, but that's just a rough estimate.)
And this is the Guy Davis design. Similarly, we don't have size or print run info, but we'll update with that as soon as possible.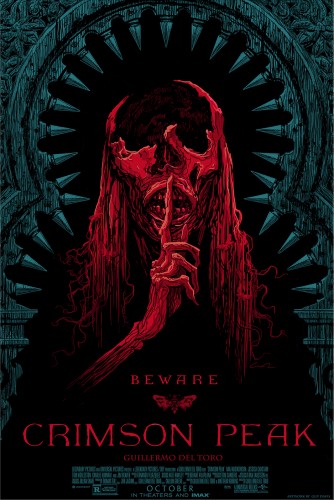 Crimson Peak opens on October 16. Check out the most recent trailer again below.
When her heart is stolen by a seductive stranger, a young woman is swept away to a house atop a mountain of blood-red clay: a place filled with secrets that will haunt her forever. Between desire and darkness, between mystery and madness, lies the truth behind Crimson Peak. From the imagination of director Guillermo del Toro comes a supernatural mystery starring Tom Hiddleston, Jessica Chastain, Mia Wasikowska and Charlie Hunnam.