Cool Stuff: Star Trek Communicator Bluetooth Handset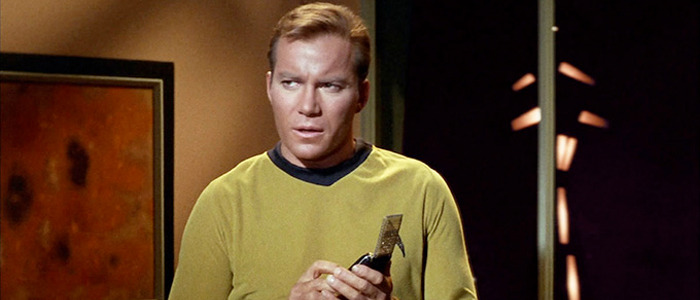 While today's cell phones have surpassed the capabilities of the communicators from the original Star Trek series, some fans undoubtedly still want to use the iconic flip device for their everyday communication on the phone.
Thankfully, The Wand Company has come through with a new bluetooth handset that is an extremely accurate replica of the Star Trek communicator that will link to your cell phone, has wireless charging and just looks amazing. Whether this is for cosplaying or just showing off your nerd pride, this is a pretty cool little gadget.
See the Star Trek communicator bluetooth handset after the jump!
The Star Trek communicator bluetooth handset (via The Verge) was designed using the first ever structured-light 3D scans taken of the Alpha Hero Prop, which makes it the most accurate replica of the communicator ever made. And the fact that it's a working bluetooth device just makes it even cooler.
However, you might not be happy to hear that if you want to get your hangs on this device, it'll cost you $149.95. After all, it's a working bluetooth handset that works with smartphones, and it's a well-crafted prop replica, so it has to be a little pricey.
The only problem is that the handset probably doesn't have a lot of functionality because of the design, but it will definitely answer phone calls when you flip it open. Making phone calls with the device might prove to be difficult though.
Here's some of the other features of the device:
Constructed from pressed metal, die cast metal, machined aluminum and textured ABS to replicate the original hero prop
Magnetic stand, with metal base and multi-colour LED charge status illumination
Built-in lithium polymer battery with wireless charging, just place on stand to automatically charge the power cell
High quality molded polyurethane foam-lined transit case
High quality speaker, great for hands-free calls and even playing music streaming from any bluetooth enabled audio player
High quality MEMS microphone for crystal clear call quality
Wide range of authentic sound effects and conversation fragments from the Star Trek Universe
The device is now available for pre-order right here, but it won't ship until January.