'Star Wars' Han Solo Spin-Off Movie To Be Directed By 'The Lego Movie' Directors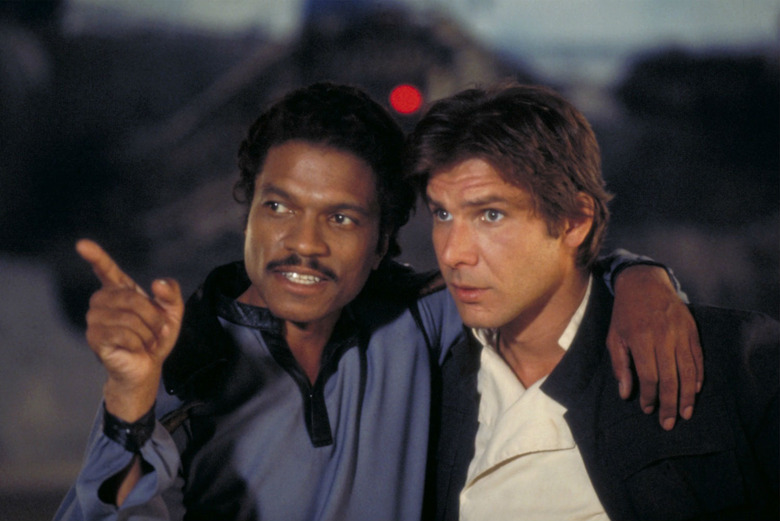 Comic Con hasn't even begun in San Diego and the Star Wars news is already starting to heat up. Earlier today we learned that Darth Vader will appear in Star Wars: Rogue One, and now we are hearing that The LEGO Movie directors Chris Miller and Phil Lord are developing a Star Wars Anthology stand-alone movie focusing on Han Solo. Hit the jump to learn about the Han Solo standalone movie.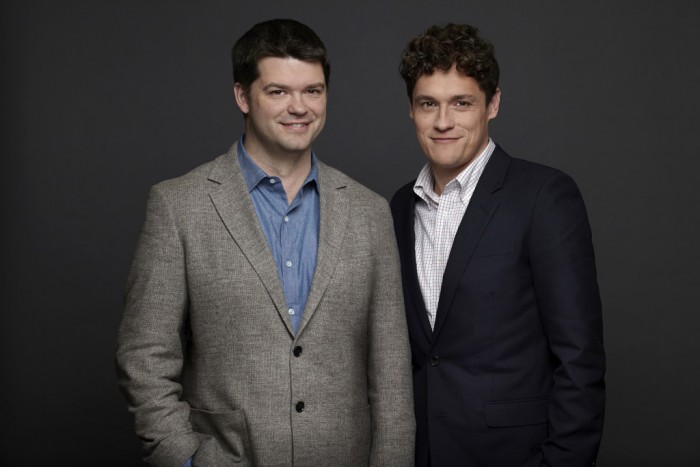 The Hollywood Reporter first broke the news that Phil Lord and Chris Miller, the filmmakers behind The LEGO Movie, Cloudy With a Chance Of Meatballs and the 21 Jump Street films, are "tackling one of Star Wars anthology movies as their next directing project." LucasFilm has now confirmed the report, giving us a few official quotes and some more information.
The filmmaking duo is set to write, direct and produce a movie that will focus on a young Han Solo. Also worth noting this will not be their first time directing Han Solo in a feature film: Lord and Miller's The Lego Movie actually featured a Lego Han Solo.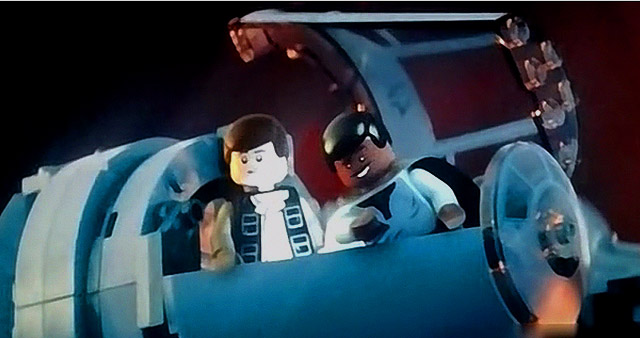 The screenplay is written by Lawrence Kasdan (Empire Strikes Back, Return of the Jedi, The Force Awakens, Raiders of the Lost Ark) and his son Jon Kasdan (director of Sundance Film Festival film The First Time which I really liked, also brother of director Jake Kasdan). According to Disney, the story "focuses on how young Han Solo became the smuggler, thief, and scoundrel whom Luke Skywalker and Obi-Wan Kenobi first encountered in the cantina at Mos Eisley."
The project was first rumored in 2013, and I even put together a list of ten storylines that a Han Solo standalone film could follow. The yet-to-be-officially titled Star Wars Han Solo standalone film will hit theaters on May 25th, 2018 release. This is not the Star Wars Anthology film that was to be directed by Josh Trank — that was a separate project that focused on the origin story of intergalactic bounty hunter Boba Fett. Speaking of which, Trank sent out the following tweet congratulating Lord and Miller:
Here is a quote from the directors, Phil Lord and Chris Miller:
"This is the first film we've worked on that seems like a good idea to begin with. We promise to take risks, to give the audience a fresh experience, and we pledge ourselves to be faithful stewards of these characters who mean so much to us. This is a dream come true for us. And not the kind of dream where you're late for work and all your clothes are made of pudding, but the kind of dream where you get to make a film with some of the greatest characters ever, in a film franchise you've loved since before you can remember having dreams at all."
The film will be executive produced by Lawrence Kasdan and Jason McGatlin and co-produced by Will Allegra.
"We're so excited to be working with Chris and Phil, who will bring a fresh new dimension to the Star Wars universe," said the Kasdans. "They're two of the smartest, funniest and most original filmmakers around, and the ideal choice to tell the story of Han Solo, one of the coolest characters in the galaxy."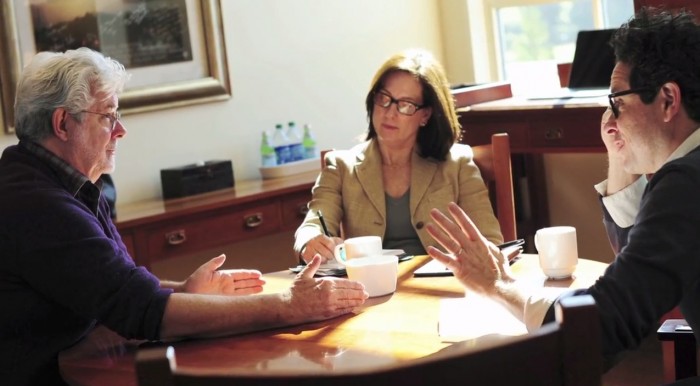 Kathleen Kennedy, who will be producing, says she can't wait to discover what's in store from these two extraordinary teams of directors and writers.
"It's not just any filmmaker who can tell the story of such a beloved icon like Han Solo, and I'm excited to say we've found the perfect team to handle the task. Larry and Jon know all there is to know about the character, and Chris and Phil will bring their wit, style, energy and heart to tell Han's story."
An interesting bit of trivia: Chris Miller appears as a Stormtrooper in one of George Lucas' special edition Star Wars movies. He was able to pull that off when he was an intern at Lucasfilm.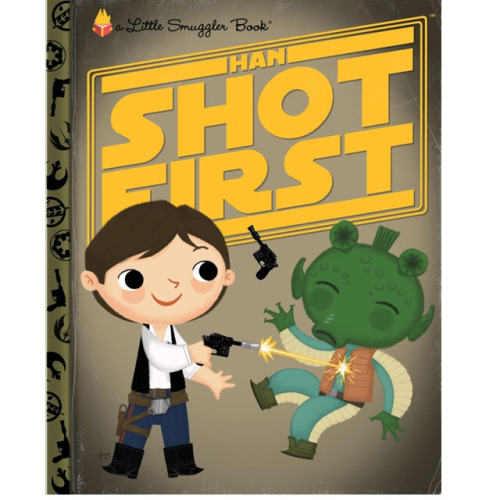 Its funny that I commented earlier today in the Darth Vader Rogue One story that when Disney originally announced that they would be making stand-alone Star Wars films, I had assumed that these films would have little connection to the previous installments. But it seems like the Anthology films will have huge ties to the original trilogy, focusing on bounty hunter Boba Fett, Death Star plans, and now Han Solo (with Yoda, Obi-Wan and others rumored). It seems to me that the Anthology films are so far showing us more of what we know, while the Skywalker saga Episodes will introduce a whole new generation of characters, planets and story.
I'm kind of disappointed that Disney is hanging on to established characters so much for these Anthology films, as I was really hoping to see new people and places in this awesome universe. That said, Chris Miller and Phil Lord have yet to do a wrong, but they also usually tackle projects that are not expected to be good — its part of their under promise, over deliver method. But with Star Wars there is no way to under promise — expectations will be very high.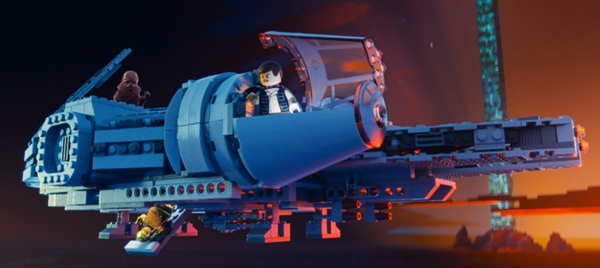 Miller and Lord have a great sense of humor and they have proven they can direct action sequences better than most comedy filmmakers. I'm excited to see what they come up with, and hope that it enriches the Star Wars universe rather than over-explain and exploit it like the Star Wars prequels did. And to be fair, we don't know what the pitch is. Its easy to assume it will follow Han's early adventures becoming a bounty hunter and his first meetings with Lando and Chewbacca, but what if its something more interesting than that? My friend and colleague Eric Vespe offers a fun idea:
What if Young Han Solo means we get a Spielbergian coming of age story set against a sci-fi/adventure backdrop?

— Eric Vespe (@EricVespe) July 7, 2015
See, now thats an unexpected pitch for this kind of project. But would Disney go that young for a Han Solo origin film? Seems doubtful to me. Elsewhere on twitter, my colleague Mike Sampson confirms my suspicions that Hollywood Reporter scooped this news which was likely originally set to be announced on stage at Hall H on Friday during the Lucasfilm presentation.
THR scooped the 'Star Wars' Comic-Con panel on the Han Solo news, but hearing there will still be some major announcements.

— Mike Sampson (@mjsamps) July 7, 2015
We will get some other major announcements, which could include details on the other Star Wars Anthology film which was to be directed by Josh Trank.
Lord and Miller were going to develop and direct a Flash feature for Warner Bros. Now that they are fast tracked onto this Star Wars Anthology film, that Flash movie is likely no longer a priority for the duo. The filmmaking team are still developing an animated Spider-Man project for Sony, but they are not set to direct that feature film, only write the treatment and produce. They are also attached to make another Jump Street movie, but they may remain on that project as writers and producers.