Harry Shearer Returning To 'The Simpsons'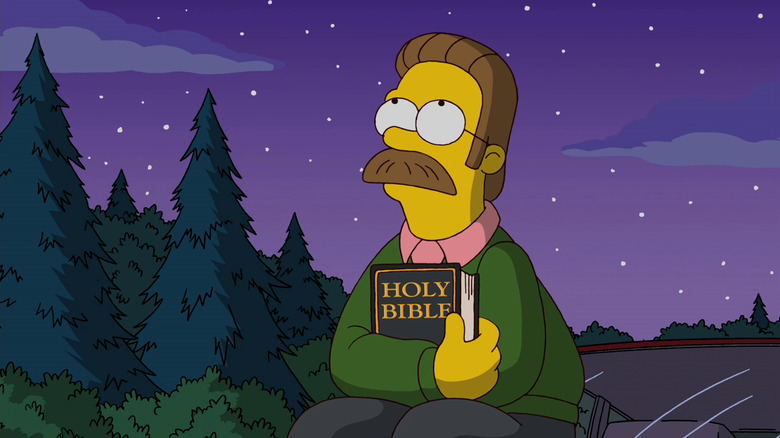 Harry Shearer is headed back to Springfield. Two months after the voice actor revealed that he was leaving The Simpsons, Shearer has finally agreed to rejoin the series as it heads into its 27th(!) season. His signature characters include fan favorites like Mr. Burns, Ned Flanders, and Principal Skinner. More details on the Harry Shearer Simpsons return after the jump. 
Back in May, Shearer took to Twitter to announce his exit from The Simpsons. Shearer's leaving was a huge blow to the show and its fans. He has been with The Simpsons since the very beginning, and voices many of Springfield's most prominent citizens.
However, EW now reports that Simpson has agreed to sign the same contract as the rest of the show's primary voice cast, which consists of Dan Castellaneta, Yeardley Smith, Julie Kavner, Nancy Cartwright, and Hank Azaria. The deal keeps Shearer on the show for the next four seasons, at a cost of over $300,000 per episode.
Although production has already begun on The Simpsons Season 27, Shearer's temporary absence shouldn't have a huge impact. Originally the plan was to recast, rather than retire, Shearer's character, but EW says he came back before the show had to resort to such measures. In addition, The Simpsons already had seven completed episodes featuring Shearer's voices left over from last season.
Shearer had butted heads with the studio over his contract, and in May announced that he was leaving because he "wanted what we've always had: the freedom to do other work." But executive producers Al Jean and James L. Brooks continued to voice their hopes that he would return, and Shearer confirmed a few weeks ago that he was in "discussions" to sign on.
Fox has already renewed The Simpsons through Season 28, which will premiere in 2016. Seasons 29 and 30 haven't been confirmed, but Shearer's contract (and everyone else's) includes a network option for them in case Fox decides to move forward.
Season 27 of The Simpsons premieres September 27.