'Alvin And The Chipmunks: The Road Chip' Trailer: The Boys Head To The Big Apple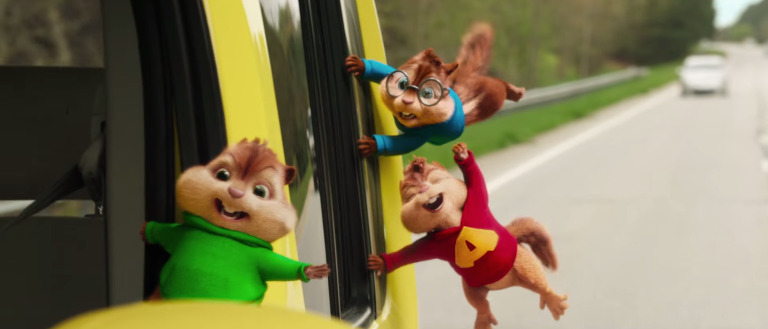 Alvin and the Chipmunks isn't a franchise that gets much love around here, but let's give credit where it's due. This series is still going strong after close to a decade, with the fourth film Alvin and the Chipmunks: The Road Chip due out in theaters later this year.
This time around, the trio engage in that most American of pastimes: hitting the road. Afraid their father figure Dave is about to ditch them for his girlfriend, they head to New York City to prevent his impending marriage proposal. Watch the Alvin and the Chipmunks The Road Chip trailer after the jump. 
Fox put the Alvin and the Chipmunks The Road Chip trailer on YouTube.
The Chimpunks are, shall we say, not for everyone. Plenty of people shudder at those squeaky voices and would prefer they their tiny rodent mitts off of perfectly good pop songs like "Uptown Funk." Lots of them would like to throttle Alvin, and not in an exasperated-yet-ultimately-affectionate way like their pal Dave does.
But a great many people adore these critters, too, as evidenced by the fact that the three Chipmunks movies have made a combined $1.1 billion at the worldwide box office. If you're a Chipmunk hater about to ask why this movie is happening at all, well, there's your answer.
Alvin and the Chipmunks: The Road Chip arrives in theaters December 23, 2015. Walt Becker (Van Wilder) directed. Justin Long, Matthew Gray Gubler, and Jesse McCartney return as Alvin, Simon, and Theodore, and Jason Lee once again plays Dave. Bella Thorne, Kimberly Williams-Paisley, and Tony Hale also star.
Through a series of misunderstandings, Alvin, Simon and Theodore come to believe that Dave is going to propose to his new girlfriend in New York City... and dump them. They have three days to get to him and stop the proposal, saving themselves not only from losing Dave but possibly from gaining a terrible stepbrother.