Michael Fassbender Will Play The Dude In 'The Big Lebowski' Live Read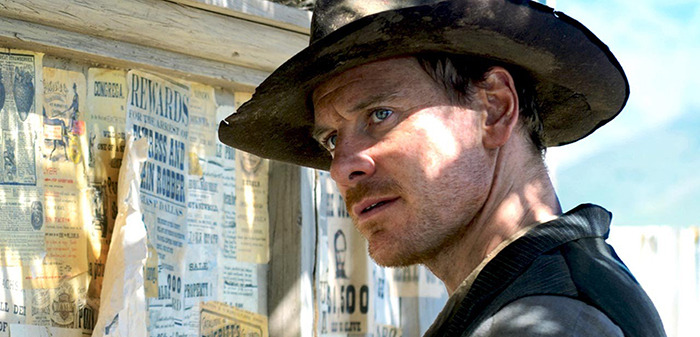 If the idea of seeing Michael Fassbender as the Dude in The Big Lebowski sounds weird and terrific, then Jason Reitman's next live-read is for you. He'll mount a one-night-only stage reading of the Joel and Ethan Coen script in Montreal later this month, with Fassbender in the role originally played to perfection by Jeff Bridges. 
EW reports on Fassbender's casting, and on another cast choice: Patton Oswalt will read John Goodman's character Walter Sobchak. Which, for anyone who has ever seen Oswalt's stand-up, makes perfect sense.
Fassbender as the Dude, however, is something else entirely. That role is way off-type for him; it's almost exactly an opposition  to every role we've seen him play, even in weirder stuff like Frank. So I'd love to hear how that goes down. The biggest appeal of the Live Read series is seeing actors who are very different from the original choices play familiar roles, and this could be the greatest example of that approach.
This is the second time Reitman has done this script; the first was in Los Angeles, with Seth Rogen and Rainn Wilson in the primary roles.
Even Reitman doesn't know what the actor will do, however. He told the magazine,
Unlike other Live-Reads where I have a decent sense of how, for instance, Seth Rogen going to play The Dude, I have no idea how Fassbender will do it. But he's one of the our greatest performers, he's on the current Mount Rushmore of actors, so I can't wait to see what he comes up with.
This is taking place at all because Fassbender is in Montreal shooting X-Men: Apocalypse, and he's also a huge fan of the Coen Brothers film. "I heard from Simon Kinberg, who's in Montreal now producing X-Men: Apocalypse," says Reitman, "that not only is Fassbender an enormous fan of The Big Lebowski, but he apparently quotes it daily."
The Big Lebowski Live Read will take place on July 24 at at Montreal's Just For Laughs Comedy festival.