Concept Art: Steven Spielberg's 'Robopocalypse'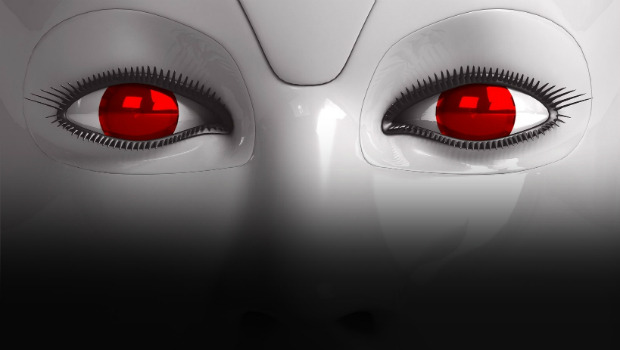 Steven Spielberg big screen adaptation of Robopocalypse has been in the works for years now. The script was being developed by Spielberg and Drew Goddard based on the Daniel H. Wilson novel. Actors such as Chris Hemsworth, Anne Hathaway and Ben Whishaw were all said to be in line for roles in the film about "a global war between man and machine."  In 2012 it was supposed to be the filmmaker's next movie, but in early 2013 the film was pushed back to development status with no indication of what the future might hold.
We've gotten numerous updates on the big blockbuster film over the years, all of which insist that Spielberg will eventually get to the movie, someday. We've even gotten a glimpse at possible storyboards for robot chase sequence from the film. Today, we get another glimpse at the movie, in the form of concept art. Hit the jump to take a look.
Robopocalypse Concept Art
This Robopocalypse concept art comes via comicbook.com and artist Patrick Janicke:
I'm not sure what to make out of a lot of this concept art, especially come of the sci-fi wearable tech concepts. The robots look cool and the landscape shot directly above looks the most Spielbergian of the batch of images. I hope we someday get to see Spielberg's Robopoclypse, but fear it might be one of those projects that just falls into development heck never to be heard from again.
As for why Robopoclypse was delayed, Spielberg explained the developments in 2013:
(In terms of the delay), I found another way to tell the story. I had an epiphany and I only have had these a couple of time [sic] during the course of my work and whenever those voices occur, I need to listen to them. I found another way to tell the story, it's a much more personal story for me. I let my cast and crew go make other movies, while I take a half a year to get it to the place that I need it.
The plot synopsis from the novel Robopoclypse follows:
In this terrifying tale of humanity's desperate stand against a robot uprising, Daniel H. Wilson has written the most entertaining sci-fi thriller in years. Not far into our future, the dazzling technology that runs our world turns against us. Controlled by a childlike—yet massively powerful—artificial intelligence known as Archos, the global network of machines on which our world has grown dependent suddenly becomes an implacable, deadly foe. At Zero Hour—the moment the robots attack—the human race is almost annihilated, but as its scattered remnants regroup, humanity for the first time unites in a determined effort to fight back. This is the oral history of that conflict, told by an international cast of survivors who experienced this long and bloody confrontation with the machines. Brilliantly conceived and amazingly detailed, Robopocalypse is an action-packed epic with chilling implications about the real technology that surrounds us.