VOTD: Side-By-Side Comparison Of 'Whiplash' And The Short Film That Inspired It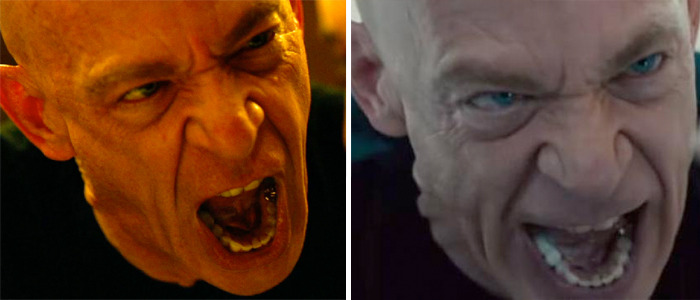 In a surprise run that doesn't normally happen, Damien Chazelle's stupendous film Whiplash went all the way from a premiere at Sundance to a Best Picture nomination the following year. It didn't take home the big prize, but J.K. Simmons ended up pulling off a deserved win for Best Supporting Actor, and the film also got the Film Editing and Sound Mixing awards.
In case you didn't know, Whiplash was based on a short film of the same name that Chazelle directed in 2013. The film featured Simmons as the jazz band conductor still, but it had Johnny Simmons (co-star of Scott Pilgrim vs. the World, no relation to J.K. Simmons) in the lead role instead.
And if you've ever wondered how the two compare, a YouTube video has a fantastic side-by-side comparison showing how the short and the feature length film are very similar, and nearly identical, in many key sequences. Watch the Whiplash short film comparison after the jump!
As you can see, the short film clearly helped Chazelle hone in on what would eventually become the feature film version of the story. In essence, the short film was like practice for the director to pull off the big show. Perhaps the biggest difference between the short and the feature is the color palette, with the latter opting for a much more warm, autumn-esque tone.
It's really cool to see sequences such as the "milk the c**t" tuning scene play out exactly the same in both films. And it's also interesting to see Simmons' performance compared to Miles Teller's turn in the lead role. It actually makes me wonder what the final film would have been like with Simmons in the lead. Could've been a major breakthrough role.
Anyway, if you haven't taken the time to see Whiplash from last year's pool of Oscar contenders, then I suggest you get your hands on it. The debut from Damien Chazelle is easily one of my favorite films from 2014, and I've introduced it to many friends, never getting bored of rewatching. It's intense, darkly funny, and has a hellacious soundtrack.