When Will We See A New 'Star Wars: The Force Awakens' Trailer? Not At Comic Con 2015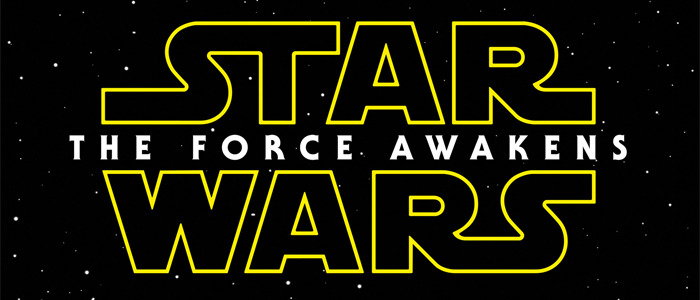 Lucasfilm is coming to San Diego this year for Comic Con to show off their latest Star Wars films, but the Hall H crowd should know they probably won't be getting a new movie trailer for Star Wars: The Force Awakens.
The fact there won't be a Star Wars comic con trailer is something I have known for a while time now (and even mentioned in one of my periscope Q&A's) but now Entertainment Weekly has also heard the same from their trusted sources. (Note that this is not confirmed officially by Lucasfilm or Disney.)
I had originally heard that JJ Abrams would be showing a behind the scenes video about the making of Star Wars: The Force Awakens, but EW claims the presentation will not contain "any new clips of the movie", so I'm not sure if that counts a behind the scenes featurette. The behind the scenes piece could easily have been pushed to Disney's D23 Expo presentation in August.
According to the magazine, the next trailer will be coming in the fall, but attached to which film we are not sure.
What will the Lucasfilm Comic Con panel have in store for us?
...the Comic-Con panel will offer a behind-the-scenes look at the highly secretive film, which was completely locked down to press during production. ... Director J.J. Abrams, screenwriter Lawrence Kasdan, and Lucasfilm president Kathleen Kennedy are already confirmed as part of the panel, which will be moderated by Nerdist impresario and Talking Dead host Chris Hardwick. Although EW hasn't learned just which of the cast members will be joining them, our spies say there will be several actors who haven't yet spoken publicly about their roles venturing onstage in Hall H.
I have heard that Disney originally wanted to have the entire main cast on stage for a big Avengers-style photo op, this would include both the old generation of stars and new. Who knows if that is still the plan, but I think it would be safe to assume that Disney will be flying out some of the fan favorites from the original trilogy.
And also remember this is a Lucasfilm presentation and not just a Star Wars: The Force Awakens panel, which could mean that we'll see and learn more about Gareth Edwards' Star Wars Rogue One. We could possibly learn the title and director of the following Star Wars Anthology film, and if Harrison Ford is in Hall H we might even get an Indiana Jones 5 announcement. (That is far less likely, however.)