Deadpool Gives EW's Comic-Con Issue The Thumbs Up [Image]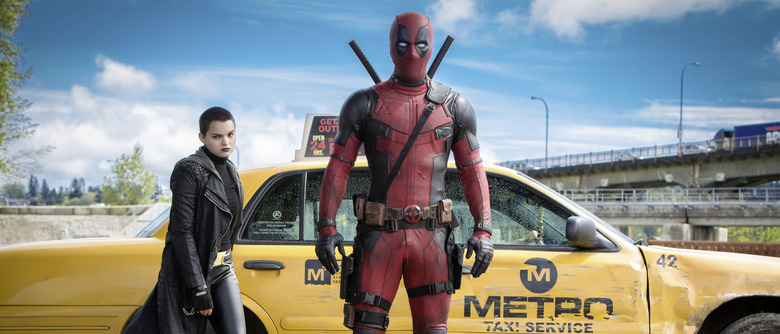 Over the past few days we've seen Deadpool running all over town in a series of still images. Here he is surveying the damage after a fight; there he goes riding around town with his BFF Negasonic Teenage Warhead. Now he's made it all the way to Entertainment Weekly, where he gets to grace the cover of their Comic-Con Bonus Issue. Check out the Deadpool EW cover after the jump.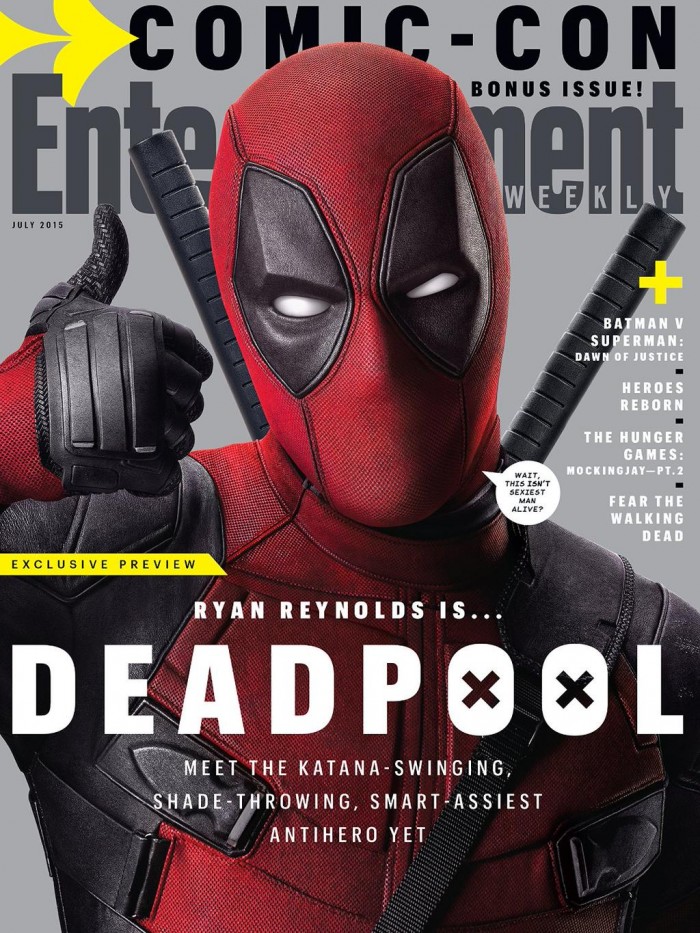 The EW cover offers a look at the character up close, and his speech bubble is characteristically cheeky and fourth-wall-shattering. "Wait, this isn't Sexiest Man Alive?" is an obvious reference to People Magazine's Sexiest Man Alive 2010 issue, in which Deadpool star Ryan Reynolds was crowned the victor.
Deadpool opens February 12, 2016, because nothing says "Valentine's Day" like a wisecracking, mentally unstable weirdo out for vengeance.
Based upon Marvel Comics' most unconventional anti-hero, DEADPOOL tells the origin story of former Special Forces operative turned mercenary Wade Wilson, who after being subjected to a rogue experiment that leaves him with accelerated healing powers, adopts the alter ego Deadpool. Armed with his new abilities and a dark, twisted sense of humor, Deadpool hunts down the man who nearly destroyed his life.