POTD: Summer 1985 Was A Great Time At The Movies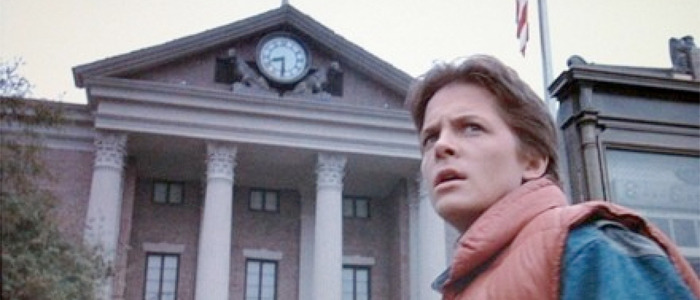 July 4th weekend is always a bankable one at the box office. There's always some kind of major release hitting the big screen to get people as they enjoy some time off for Independence Day, and people flock to theaters to see stuff they missed from the previous weeks or just to see something again with their friends and family.
This past weekend, Jurassic World dominated the box office for a fourth weekend in a row, edging out Pixar's Inside Out again and keeping Magic Mike XXL and Terminator: Genisys down as well. Those are some big offerings, but back in the summer of 1985, the line-up of movies available in theaters, according to a newspaper clipping, was both impressive and much different as far as the variety of offerings.
See the listing of 1985 summer movies below the jump!
The following clipping comes from Houston Chronicle's Bayou City History blog (via The Verge):
It's 1985 and it's the July 4th weekend. What are we gonna see? And where? pic.twitter.com/vRd7Yj0Y0T

— BayouCityHistory (@BayouCtyHistory) July 3, 2015
As you can see, there were plenty of typical blockbusters in theaters, including Back to the Future (which just celebrated its 30th anniversary this past weekend) and The Goonies (both with the hand of Steven Spielberg guiding them). Sylvester Stallone had a sequel in theaters with First Blood: Part II and his action colleague Arnold Schwarzenegger had Red Sonja. Even James Bond was around with A View to a Kill playing at one theater.
On the non-action side, there's also the single comedy Fletch, featuring then massive comedy star Chevy Chase, and the teen-geared St. Elmo's Fire, which had only been in theaters for a week.
But then there's some oddballs like Cocoon, Pale Rider, Prizzi's Honor and Emerald Forest. These are the kind of movies that you don't really see in wide release during the summer anymore. Prizzi's Honor went on to be an Oscar contender, Emerald Forest won some BAFTAs and Cocoon just isn't blockbuster material. As for Pale Rider, it's a Clint Eastwood movie, which likely had summer appeal in 1985, but westerns just aren't made for that packed blockbuster season anymore.
This little clip just goes to show you how the box office and theatrical game has changed. Rambo, Fletch and James Bond had been in theaters since late May, and in blockbuster season today, those films would be gone, maybe only sitting in second-run theaters. There's just so many more movies now each weekend, and screen space runs out quickly during the summer.
Summer didn't used to be so overwhelming and crazy, and sometimes I miss the days when movies didn't come and go so quickly from theaters. It used to take months for a film to leave the local multiplex, even during the summer, and now that's just not the case. Now indies find themselves pushed out so a studio project can take over five screens, and that's just show business. Just like Marty McFly, I think we need to get back to 1985.