Ava DuVernay Will Not Direct 'Black Panther'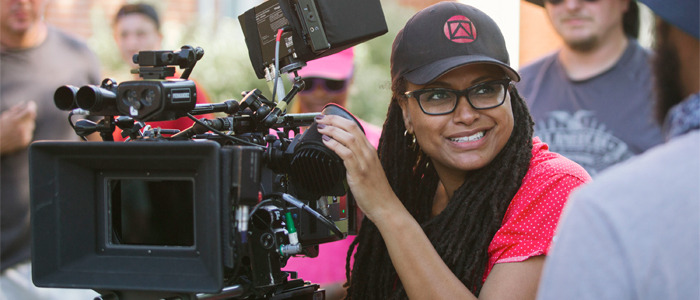 Kevin Feige said last weekend that Marvel will soon choose directors for Black Panther and, most likely, Captain Marvel. He also confirmed that Marvel had talked with Selma director Ava DuVernay about making one of the studio's films. Now, however, DuVernay has said that she won't make Black Panther, and it sounds like she's probably not going to make any Marvel film at all. 
Speaking to Essence, via Variety, DuVernay said,
I'm not signing on to direct Black Panther. I think I'll just say we had different ideas about what the story would be. Marvel has a certain way of doing things and I think they're fantastic and a lot of people love what they do. I loved that they reached out to me.
The director continued,
In the end, it comes down to story and perspective. And we just didn't see eye to eye. Better for me to realize that now than cite creative differences later ... I love the character of Black Panther, the nation of Wakanda and all that that could be visually. I wish them well and will be first in line to see it.
DuVernay is a great talent, and I'm excited to see what she does next. If she did make one of Marvel's movies, I'd be thrilled to see it.
That said, because I hope she can make films she cares deeply about, and can control as much as possible, Black Panther seems like it would represent a great compromise. There is always compromise involved in filmmaking, but Marvel movies have to serve multiple purposes. They're solo stories and also tied to the studio's larger story arc, not to mention the overall marketing machine. The ultimate author of a Marvel film is almost always going to be Marvel itself.
I'd love to see Ava DuVernay have access to great money and resources, but I also want to see her make movies that can be hers more than a Marvel movie is ever likely to be.
Fortunately, Essence does confirm that DuVernay is now shooting a film in New Orleans. The project has been described as "a love story and murder mystery" set against Hurricane Katrina, which has been reported to re-team DuVernay with her Selma star David Oyelowo.
The Black Panther character, played by Chadwick Boseman, will be introduced in Captain America: Civil War, which shot in Atlanta in the past few months. That movie opens on May 6, 2016.
The film Black Panther, also starring Boseman, is set for release on November 3, 2017.