Peter Berg Directing 'Mile 22' With Mark Wahlberg, Ronda Rousey, And Iko Uwais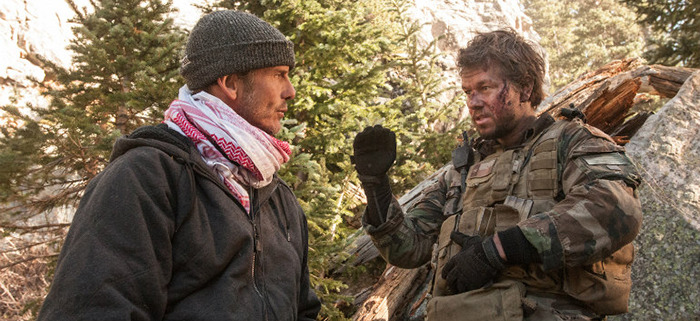 The collaboration between actor/producer Mark Wahlberg and director/producer Peter Berg soldiers on following Entourage, Lone Survivor, and Ballers. Now Berg will make a film called Mile 22, an espionage thriller starring Wahlberg as a CIA agent stationed far from home, who has to deal with a whole variety of gun-toting enemies as he transports an informant out of town.
But the devil is in the details, and this new Berg and Wahlberg collaboration will also feature two versatile fighters: former MMA fighter Ronda Rousey, and Iko Uwais of The Raid.
THR has details, saying the Graham Roland script is about,
A CIA agent (Wahlberg) stationed in Indonesia who is tasked with transporting a compromised informant from the center of the city to an awaiting getaway plane at an airport 22 miles away. While en route, they must battle corrupt police, criminal overlords and heavily armed locals, all hell-bent on taking them out before they reach their plane.
We don't know what roles Rousey and Uwais will play, but a few possibilities are obvious potential choices: she could be the informant, and he a corrupt cop or gangster. Conversely, he could be the informant, with Rousey as one of the antagonists.
Wahlberg and Berg are also working on the film Deepwater Horizon, about the 2010 gulf oil spill often called the BP oil spill, which is shooting now.
For Mile 22 STX Entertainment will finance and distribute; the company is run in part by Adam Fogelson, who Berg has known for years.
The recently-launched company also has Russ & Roger Go Beyond in development, about the working relationship between Russ Meyer and Roger Ebert. The company will distribute The Gift, the Matthew McConaughey Civil War drama The Free State of Jones, and the remake of The Secret in Their Eyes, and was behind the now-canceled TV series State of Affairs.