Star Wars Bits: Rogue One Filming, Episode VII Concept Art, Battlefront, Jakku And More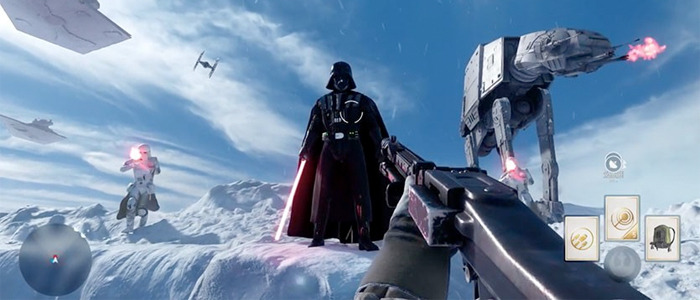 "And these blast points, too accurate for Sandpeople." Only Star Wars Bits are so precise. Here's what we have in this edition of updates from a galaxy far, far away:
Star Wars: Rogue One rumored to be filming, concept art described
Pinewood Studios earnings up thanks to Star Wars
Acme Archives to have exclusive Star Wars art at Comic-Con
Del Rey eBook sampler reveals more Star Wars novels details
Concept art may show Maz Kanata from The Force Awakens
New merchandise package shows more The Force Awakens promo art
First look at Jakku from space from on Star Wars website?
Star Wars Battlefront alpha testing footage.

A new rumor from MakingStarWars.net reports that second unit filming for Star Wars: Rogue One has already begun at Pinewood Studios with Felicity Jones having already completed her first scene. Is there any chance we might see another Rogue One teaser at Comic-Con next week? We'll have to wait and see.
In addition, there are some spoilery details regarding some concept art that has been seen for a scene in Star Wars: Rogue One that may call back to the original Red Dawn. For the full description, check out the article at MakingStarWars.net right now.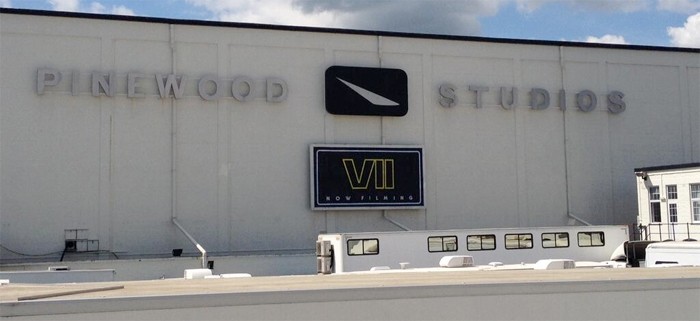 Speaking of Pinewood Studios, earnings for the production facility have gone up, partly due to the presence of films like Star Wars: The Force Awakens. If you want to know more about the business side of Pinewood, check out THR's full story on the matter.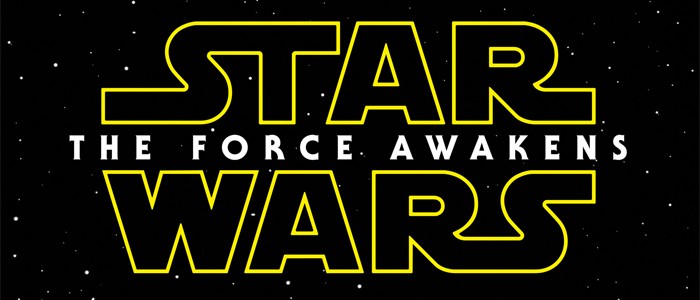 Star Wars: The Force Awakens will have its own panel at Comic-Con, likely with new footage, and now Acme Archives is teasing some exclusive new artwork that will debut right after the panel is over. Can't wait to see what they have in store!
Come visit us at booth #5629 FOR AMAZING #starwarsart after the #StarWars Panel at #SDCC!http://t.co/x0fiJzouUH pic.twitter.com/OLBLUxPJVS

— Acme Archives Ltd. (@AcmeArchives) June 30, 2015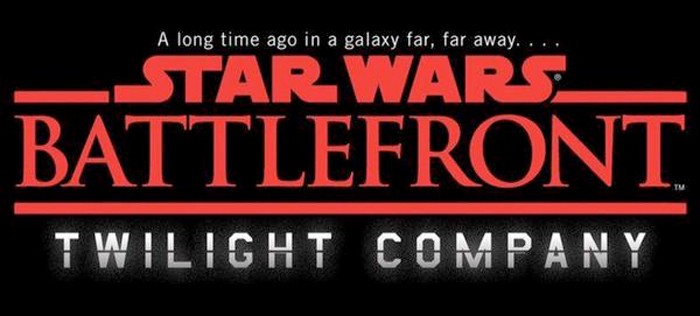 A new eBook sample from Del Rey has teased some of the forthcoming Star Wars novels that will arrive before The Force Awakens hits theaters. We've heard about most of the titles before, but one of the more intriguing new books has been details. Star Wars Battlefront: Twilight Company seems to tie into the forthcoming video game from Electronic Arts, and here's a description of the book from StarWars7News.com:
Twilight Company appears to take place (from the first page) following the destruction of the first Death Star, "Twilight Company" refers to the Rebel Alliance 61st Mobile Infantry. Following the destruction of the Death Star, the Rebel leaders believe it is time to move in from the outer rim to engage the Empire in the more populated core. Some months into it, the order comes down that the fleet is too extended... then the order is given to take no new worlds, just to defend... finally, Twilight Company, who had been the vanguard, now moves from world to world that months before they had conquered to be the rear guard during their evacuation as one by one they are lost to the Empire.
The excerpt ends with the main character Hazram Namir (who seems to be accompanied by Charmer and Gadren) lamenting on the current state of affairs.. "It extracted the Rebellion's heroes and generals and pointed the way home. It marched over the graves of its own dead soldiers. Some of the company lost home. Some became angry. No one wanted to go back."
To get the sampler yourself or read more about the forthcoming books, check out the full story here.
Some new concept art has surfaced that might give us a better look at Lupita Nyong'o's character, Maz Kanata, from Star Wars: The Force Awakens. It's a leaked image, so we won't post it here, but you can see the image at MakingStarWars.net right here.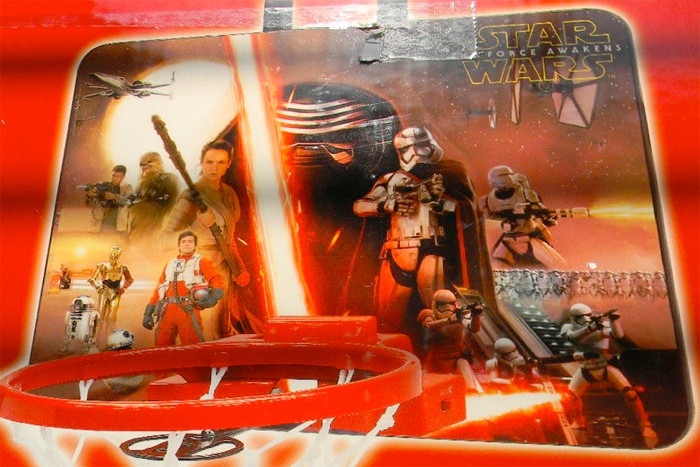 In addition, a new piece of Episode VII promo art has surfaced thanks to a cheap basketball hoop toy that is for sale right now on eBay for those desperate for The Force Awakens merchandise. See more pictures of the packaging at StarWars7News.com over here.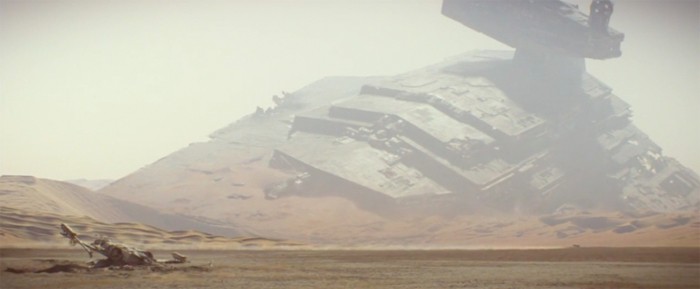 On the official website for Star Wars: The Force Awakens, if you play around with the page, it looks like we might have our first outer space glimpse at the new planet Jakku. There appears to be a crater or major blast point in the planet. Could it be where the Star Destroyer crashed that we've seen in the trailers? Take a look at the image at StarWars7News.com and decide for yourself.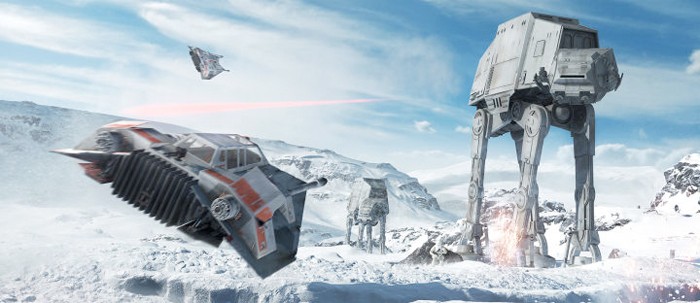 Finally, alpha testing for Star Wars Battlefront has begun and game footage is making its way online:
The above video is just one of several, long videos showing off the multiplayer gameplay. This looks like it's going to be a blast (no pun intended) for Star Wars fans. To see more videos, check out StarWars7News.com right here.
That's it for this edition of Star Wars Bits. Stay tuned for more soon!