Comic Con Stays In San Diego Through 2018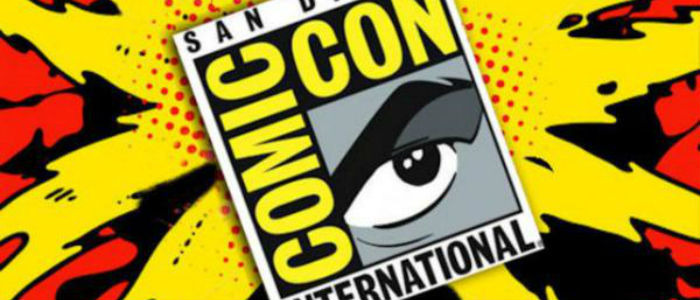 San Diego Comic Con, established in 1970, has been the premiere destination event in the comic book industry for decades, and in the past ten years the event has become a rallying point for TV and movie fans as well. The event has grown to the point where the words "Comic Con" automatically imply San Diego's event, even if you're in a city with its own con.
For years rumors have flown of Comic Con moving to another city. Anaheim, perhaps, or even Las Vegas. Any move is now delayed a few more years, however, as a deal is in place to maintain San Diego as the event's home through Comic Con 2018. That's good for the Comic Con organization, too, as the rent they pay for the Convention Center is insanely cheap. 
Variety reports that Comic Con organizers have set a deal to remain in San Diego through 2018, adding two years to the previous contract which locked the Con in town through 2016.
That's good for Comic Con organizers, as the deal also maintains a flat-rate rental for the convention center. Comic Con pays only $150,000 for the rental each year. With 130,000 con attendees, that's barely more than a dollar per attendee.
A major part of that deal involved wrangling with hotel owners, who typically boost room rates during Comic Con thanks to the outrageous demand. Part of this deal, according to today's San Diego Union-Tribune, was to lock room rates at levels contracted through 2016, with some owners reluctant to do so.
Comic Con's growth has threatened to burst the capacity of the San Diego Convention Center, and the Gaslamp neighborhood in which it sits. There aren't enough hotel rooms to contain the crowds, and even basic infrastructure is overrun for a few days each year, as crowds overwhelm the capacities of sidewalks and street crossings.
Yet plans to expand the Convention Center are stalled as financing and legal settlements have been difficult to finalize. Reports over the past years have said groundbreaking for new facilities was set for various points in 2013, 2014, and this year. A 2013 report in the San Diego Union-Tribune said, "That date could be two years off at best and far into the future at worst, officials say, because outstanding legal issues remain to be resolved."
Here's an old video outlining the plan to add to the center, which will likely never happen. Watch this and dream of how Comic Con might have been a bit easier if funding had worked out.