Town Changes Name To Hill Valley To Celebrate 'Back To The Future' 30th Anniversary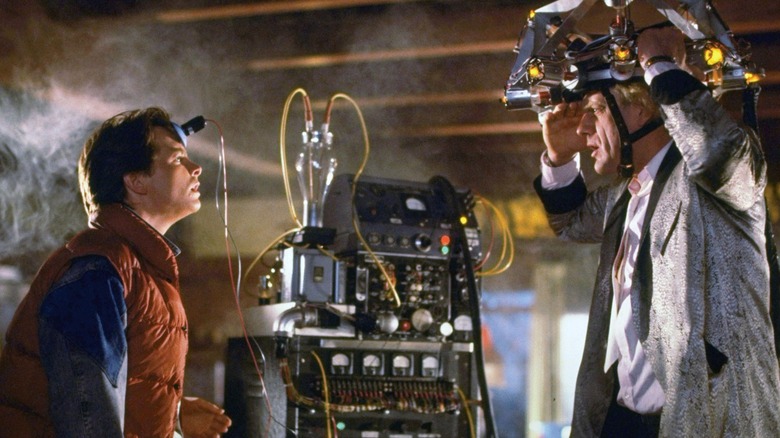 Just about everyone in the known world loves Back to the Future, but one town in Kansas may have even the most fervent fans beat. The City of Augusta has decided to officially rename itself "Hill Valley" in honor of the film's 30th anniversary.
Granted, it's a temporary switch. Hill Valley will revert to its original name of Augusta after 24 hours. Still, how many Back to the Future fans do you know who would be willing to legally change their names to show their love? More about the Back to the Future Hill Valley name change after the jump. 
The Butler County Times-Gazette reports Mayor Matt Childers and the Augusta City Council has voted to rename Augusta "Hill Valley" for one day only, on Friday, July 3, 2015. That's thirty years to the day after the original Back to the Future opened in theaters.
"We have a clock tower at the end of our round-about and thought this would be a fun way to highlight our town, celebrating the 30th anniversary of the movie, and provide a little extra fun factor," said Augusta Theatre manager Michelle Spainhower.
The new name is part of a much larger celebration for the film's 30th anniversary, as well as the 80th anniversary of the Augusta Theatre. Other highlights include a back-to-back-to-back showing of the Back to the Future trilogy, a DeLorean photo opp, a Marty McFly lookalike contest, a parade, and a cookout.
If you can't make it to Hill Valley for their citywide celebration, though, rest assured there are plenty of other ways to declare your affection for the film. You can buy artwork or a miniature DeLorean, or wait for the long-promised hoverboards and self-tying shoes to become a reality. Just don't hold your breath for a remake — Robert Zemeckis has said that won't happen until he's cold in his grave.