'Fatal Attraction' Being Remade As An Event Series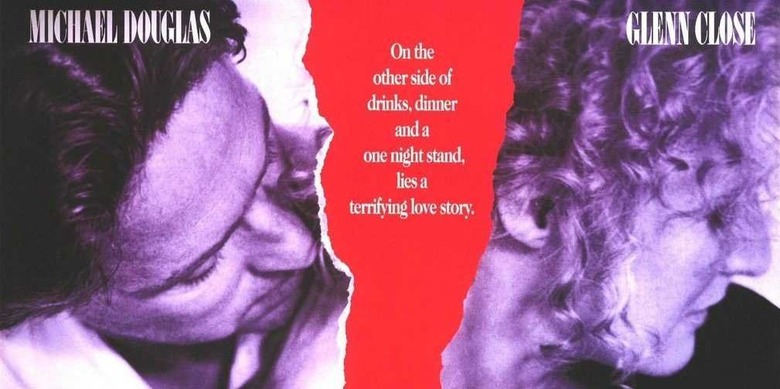 The bunny-boiling revenge tactics of a spurned lover are coming to television, as Paramount Television is creating a Fatal Attraction event series. The show, planned as a set of one-hour episodes written and exec produced by Maria and Andre Jacquemetton of Mad Men, will be broadcast on Fox if all goes according to plan. And if the first run is well-received, the Fatal Attraction TV series could actually become a proper show with multiple seasons. 
THR reports that Fox has given a script commitment to the project, which Stanley R. Jaffe and Rosalie Swedlin of Anonymous Content will also exec produce. It doesn't hurt that David Madden, who is now the president of entertainment at Fox, developed the original Oscar-winning film while at Paramount.
The show is said to be planned as "a reimagining of the iconic thriller, in which a married man's indiscretion comes back to haunt him."
Indeed, it seems like Fatal Attraction now would likely undergo a revision of sorts; if nothing else, there's a lot to explore in the story of an affair which goes very wrong for both participants.
Conversations about sex, romantic responsibility, and relationships are a lot different now than they were in 1987 when the original film hit theaters. The original story, in which a career woman played by Glenn Close has an affair with a married man (Michael Douglas) and then lashes out violently after he spurns her, was fairly forgiving towards the guy, despite the fact that his actions are directly related to the film's outcome. (Even as his actions are not responsible for the savagery of the woman's retaliation.)
I'd guess this TV series version will be more critical of the lead male character, even as it takes into account all the additional ways people now flirt and interact using technology. And will the new version of the Glenn Close character be as outrageously unhinged as she was in the film, or will this feature a more subtle form of retaliation after the affair is broken off? There are a lot of questions around this one, but since it isn't even to the casting stage yet we'll have to see what everyone cooks up.