Paul Thomas Anderson Is Writing And May Direct 'Pinocchio'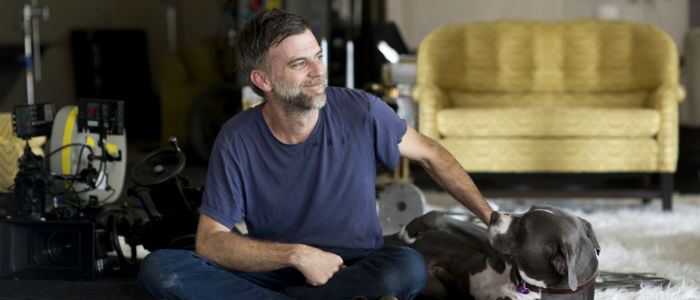 Paul Thomas Anderson is writing a new movie, and it almost certainly isn't anything you're expecting. This isn't a film of his own, but a for-hire gig working with the guy who nearly starred in Inherent Vice. Anderson will write a new draft of Pinocchio, the live-action film Robert Downey Jr. is pulling together based on the classic story of a wooden puppet who dreams of being a real boy. In addition, there's a chance Anderson will end up directing as well. Get the details on the potential Paul Thomas Anderson Pinocchio project, below.
THR reports that Michael Mitnick (The Giver) wrote the first draft of Pinocchio, and that Anderson will work from that. (Previous drafts were from Bryan Fuller and Jane Goldman, based on the novel by Carlo Collodi.) Downey would play Geppetto.
It's a project Downey has been nurturing for quite a while, and with the recent trend of live-action adaptations of well-known fairy tale stories and other similar material, this is as good a time as any for the film to move forward.
And while the notion of PTA taking a work-for-hire gig seems odd, to say nothing of doing something like Pinocchio, there are a couple things to keep in mind. One is his friendship with Downey; it was the second Avengers film that pulled Downey away from Inherent Vice. That film was originally developed with him as the lead.
And we can go back to interviews with Anderson where he talks about how much he likes light, fun films. He loves broad and entertaining movies like anyone else. He's got four kids, too, so you know there's a lot of time spent watching movies that play to a young audience.
In his WTF With Marc Maron interview, for example, PTA describes movies like Astaire/Rogers musicals as his "happy pill," and Maron asks if he seeks that out in film. The director replies,
Look, if I've got a row of movies at home, and I sit down on the couch to watch something and there's the dark, long, intelligent movies over here, and the lighter ones over here, my hand is always going to go over here [to the light] and put those on. For sure. That's the stuff I listen to.
(Which isn't to say that Pinocchio is all light from start to finish, but it almost certainly will be a movie that keeps young audiences in mind. And on the scale of light to heavy movies, it should sit much further into the "light" side than anything else Anderson has made.)
And, frankly, Anderson could use a box office hit. Inherent Vice sits at only $11m worldwide, which is pretty dismal. It's a great movie, one of the best of 2014, but it is far from a financial success.
This could still be just another deal where Anderson writes a draft and then Warner Bros. pushes Downey to get another voice on the film. But Downey has clout, and if anyone can pull Anderson on to this project and keep him there, it might be Downey. So we'll watch this with interest.