'Kong: Skull Island' Loses Michael Keaton And J.K. Simmons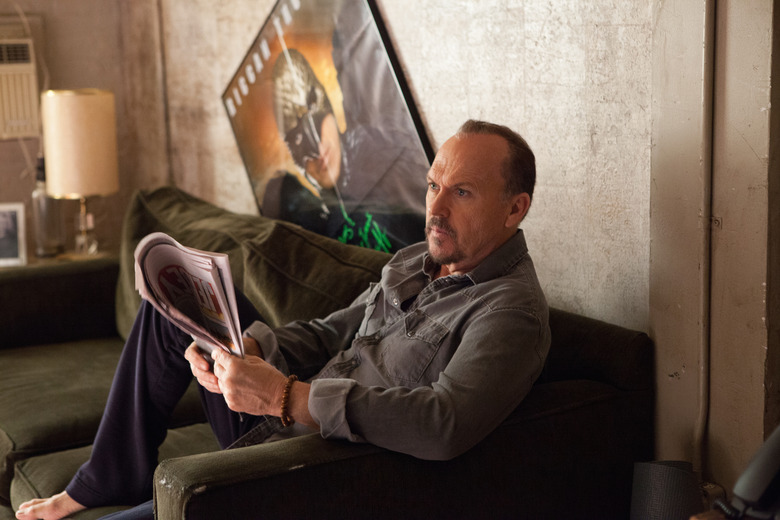 It was at Comic-Con 2014 that Legendary Pictures announced plans for Kong: Skull Island. Now as we approach Comic-Con 2015, the project has just suffered an unfortunate setback. Michael Keaton and J.K. Simmons have departed the project, leaving actor Tom Hiddleston all alone on the island.
More details on the Kong Skull Island Michael Keaton and JK Simmons exits after the jump.
Deadline reports scheduling conflicts are the likely cause behind Keaton and Simmons' exits. Production on Kong: Skull Island was originally scheduled to begin this fall. However, when it got delayed by several weeks, Keaton and Simmons could no longer fit the project into their calendars.
Legendary is already on the hunt for replacements for both roles, and expects the shoot to proceed as planned before the end of the year. Universal has Kong: Skull Island slotted to open in 3D and IMAX on March 10, 2017. The two companies just teamed on another giant monster movie, the record-shattering Jurassic World.
Thomas Tull and Jon Jashni of Legendary are producing Kong: Skull Island with Alex Garcia. Eric McLeond serves as executive producer. Jordan Vogt-Roberts is still directing Kong: Skull Island from a script by John Gatins and Max Borenstein, which Legendary describes as follows:
KONG: SKULL ISLAND will fully immerse audiences in the mysterious and dangerous home of the king of the apes as a team of explorers ventures deep inside the treacherous, primordial island. Legendary's story honors the foundations of existing King Kong lore, but places it in an entirely new, distinct timeline.
Keaton is currently filming the McDonald's biopic The Founder. He'll next be seen in Thomas McCarthy's Spotlight and heard in the Despicable Me spinoff Minions. His upcoming projects include the comic book adaptation Imagine Agents. Simmons is coming off of Terminator: Genisys, which opens today, and is now working on the Navy SEALS thriller The Lake.